Smart & Healthy Buildings Summit: February 2022
The Smart & Healthy Buildings Summit is Asia-Pacific's most important event for building owners, facility managers, construction & engineering firms, property developers, sustainability firms and architects involved in smart building projects. Featuring world leading speakers and case studies, the Summit will examine the strategies, processes and technologies needed to create buildings that offer greater transparency about who is in them, how they are used and how well they are functioning.
Areas that will be covered include:
Defining the Smart Building before and after the pandemic
Operational efficiency, health, sustainability and occupant experience in the "new normal"
Healthy buildings, wellness standards & privacy concerns
Building automation and IoT: The Journey Continues
Cybersecurity and data privacy for property managers
Conventional systems, IT, OT and IoT: Achieving successful integration
A data driven approach to health, energy management and sustainability
Indoor air quality, air filtration, scrubbing, and beyond
Unpacking occupancy analytics and In-Building Location-Based Services
Top smart building technologies to enhance the health and wellbeing of all occupants
Sydney – Australia
In-person & Virtual Attendance Available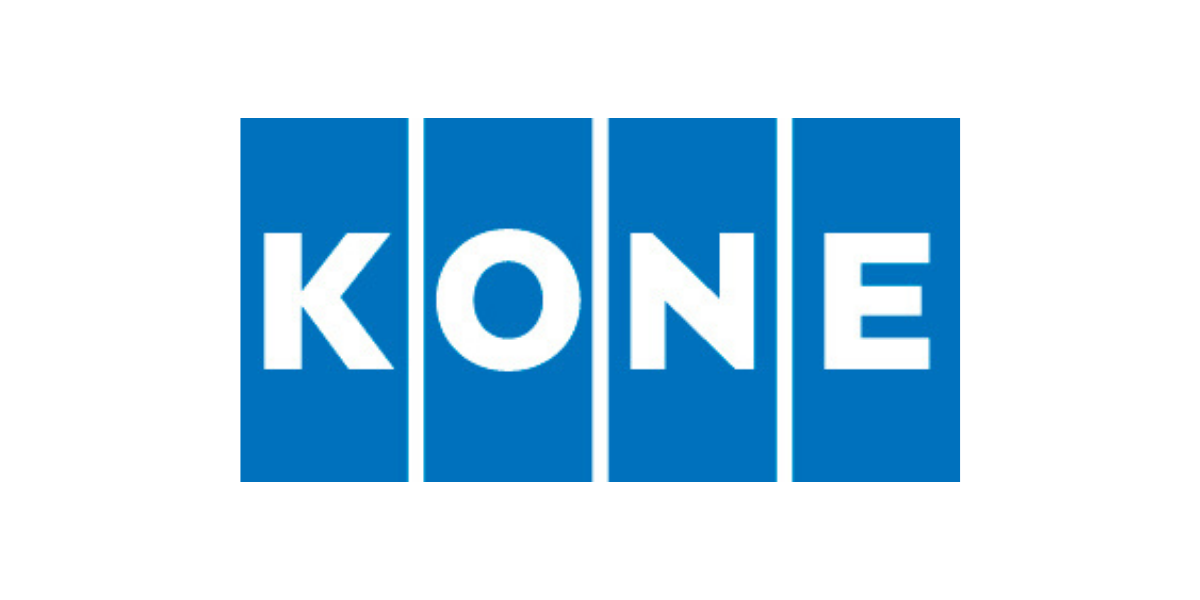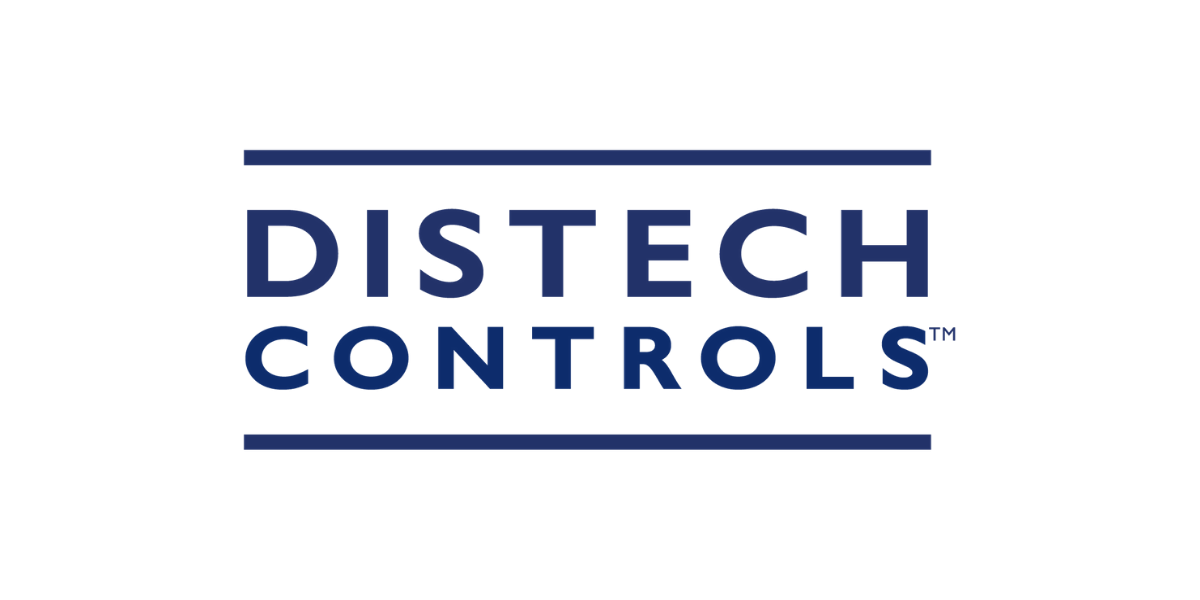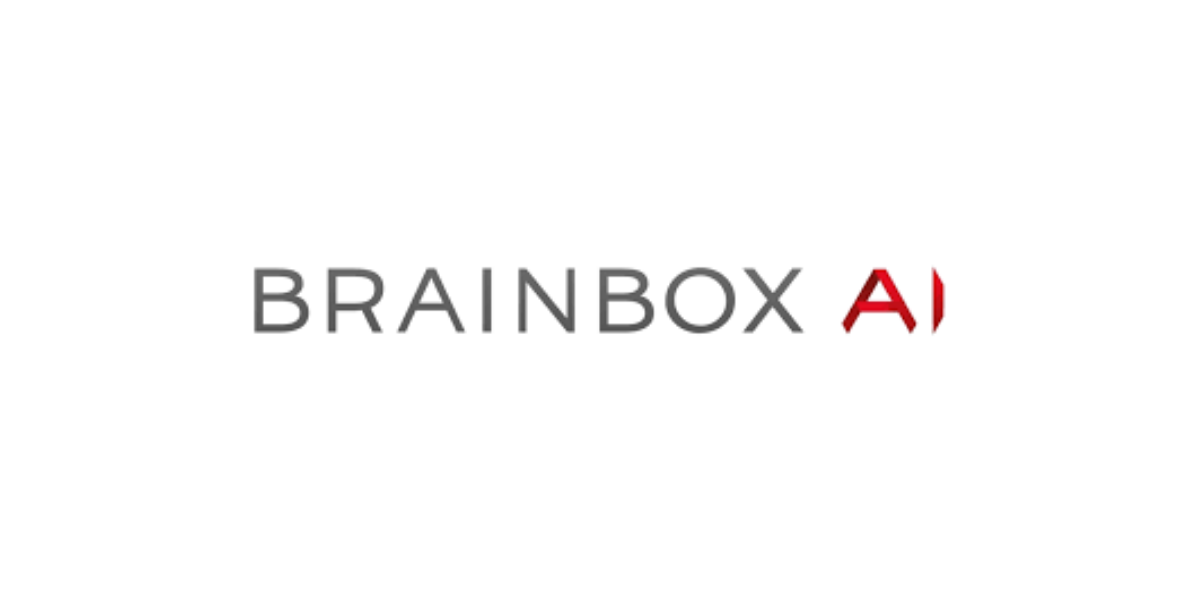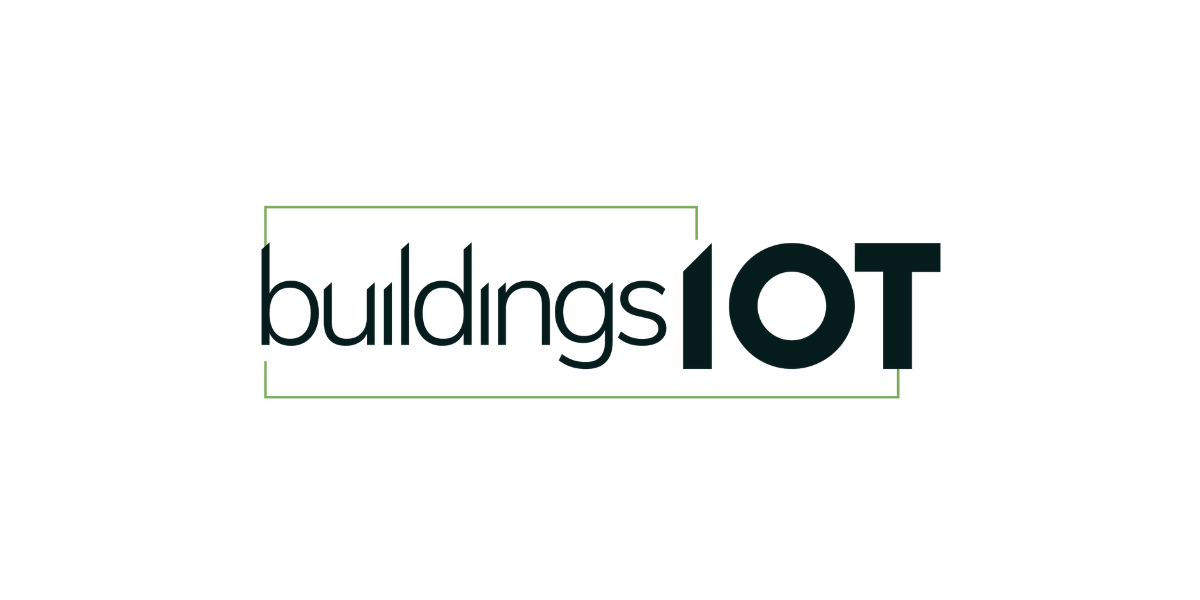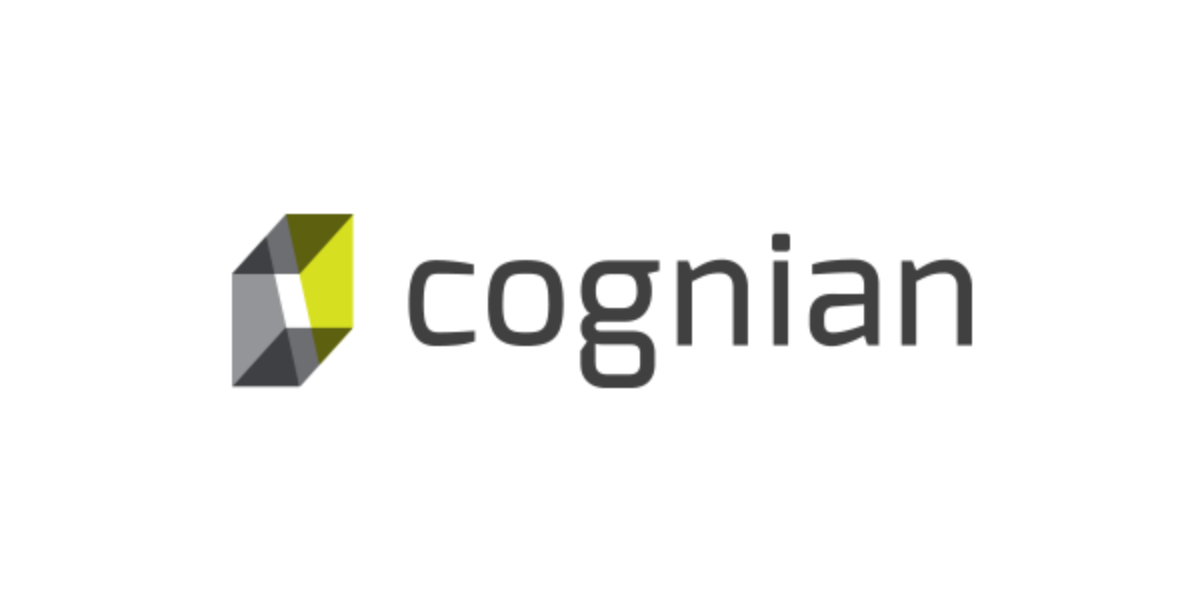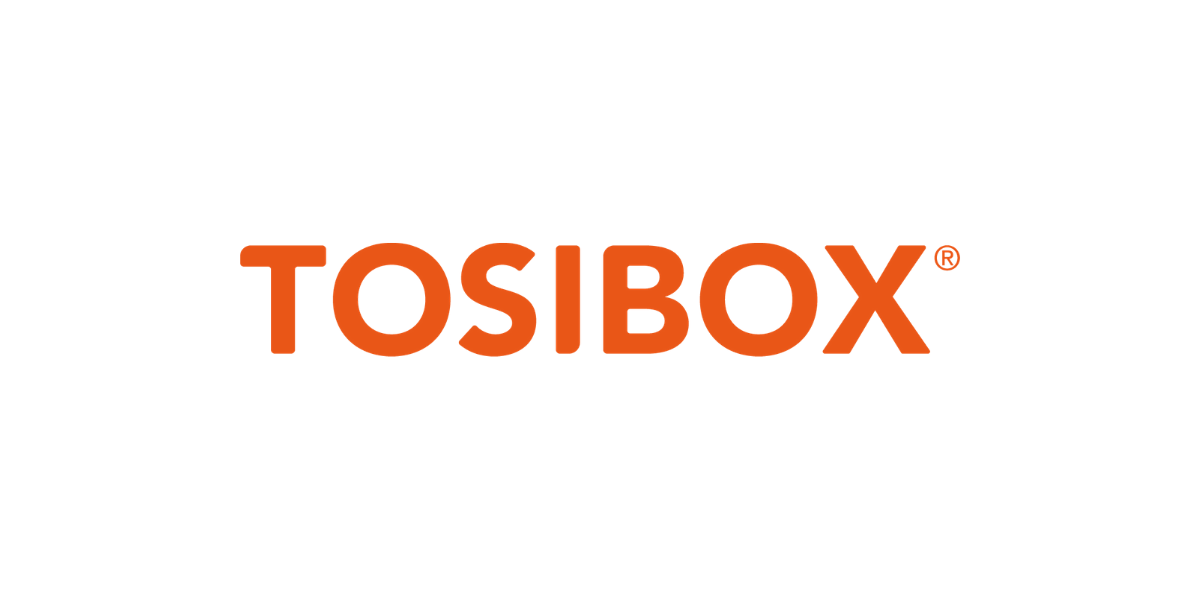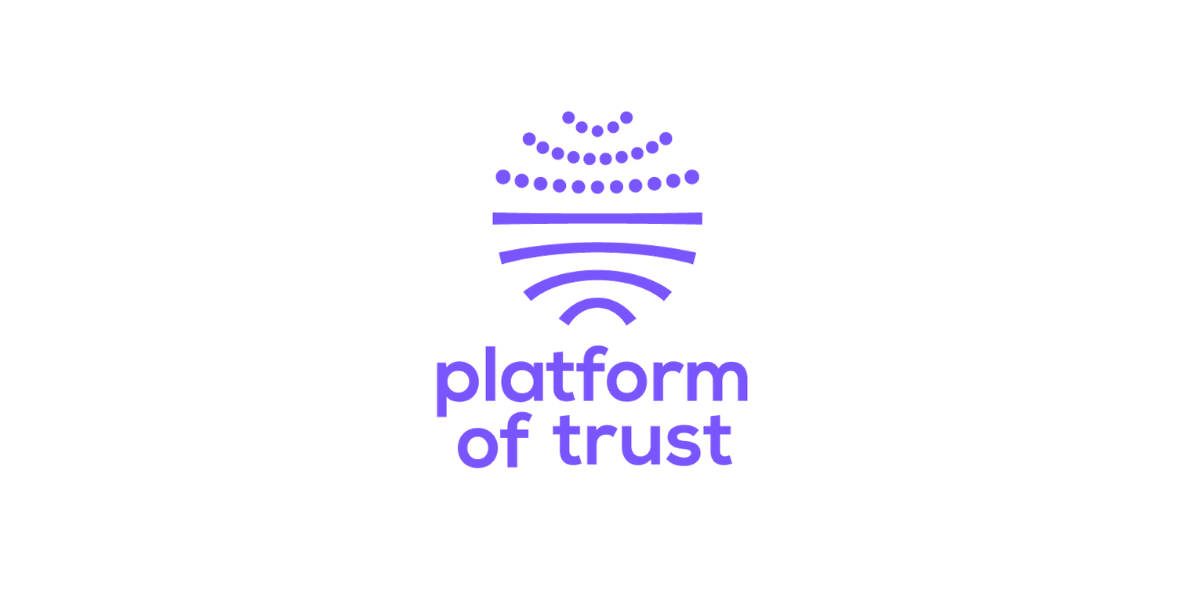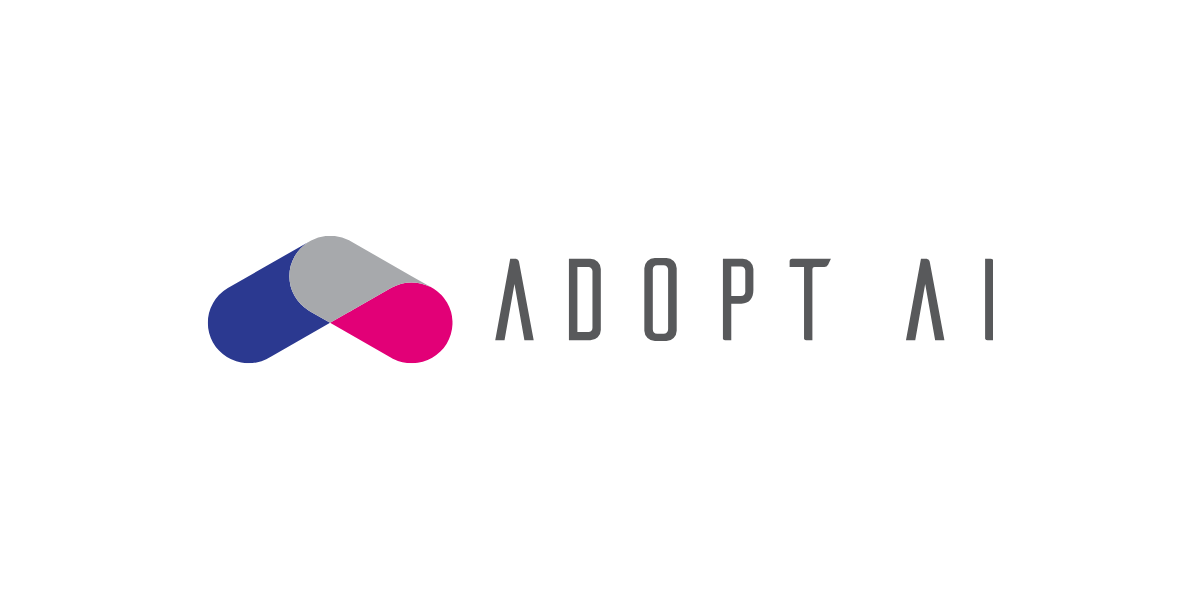 Group Chief Strategy & Planning Officer
Frasers Property (Singapore)
Public Affairs & Global Corporate Relations Director, EDGE Technologies & Strategy Officer for EDGE, World Economic Forum (Netherlands)
Head of Global Design & Project Management
Marriott Hotels (HK)
Principal Director, Campus Intuition & Founder, Managing Director, Space Alive
Technology Operations Manager
AMP Capital
Sustainable Buildings & Construction Lead
United Nations
Head of Property
Canberra Airport
Head of Design and Project Management
Lendlease
Director of Expansion
WiredScore (UK)
Head of Market Development
NABERS
National Sustainability Manager
Brookfield Properties
Head of Market Transformation
Green Building Council of Australia
Joint Managing Director
Kaipara Property Group
General Manager – Sustainability, Real Estate
AMP Capital
Joint Managing Director
Kaipara Property Group
Non-Executive Director
TIKS
Principal
Meld Strategies
National Sustainability Manager
SCA Property Group
Ambassador, Fitwel
& Founder, Active Spaces
Vice President, Asia Pacific
International WELL Building Institute
Sustainability Manager
Frasers Property Australia
Program Development Manager, Mid-rise Advisory, Wood Solutions
Make It Wood Campaign Manager
Planet Ark Environmental Foundation
Co-Founder and Partner
The Proptech Connection
Non-Executive Director, Open Cities
Alliance & CEO, NSW Circular
Director
Fender Katsalidis
Founding Chair
Sustainable Digitalisation Project
A/Professor & Director, SHE (Sustainable and Healthy Environments) Lab, University of Melbourne
Manager
Liverpool Innovation Precinct
Project Coordinator – Sustainable Buildings
CSIRO
Founder
Smart Certification
Managing Director, BTS Advisory & Smart City Advisor, Smart Parking Technology
President & CEO, Continental Automated Buildings Association (CABA)
Head of Country – Australia & New Zealand, BrainBox AI
Vice-President Sales, International
Distech Controls
Director – New Equipment Business
KONE
AI Innovation Manager
AdOPT AI
Chief Growth Officer
Platform of Trust
Co-Founder and Chief Executive Officer
Cognian
Global Experience: Learn from over 40 global and local experts leading the way in smart buildings
Cross-sector pollination: Hear best practice case studies from across office, retail, airports, hospitality, education, residential and precincts
Top tier speakers and companies: Featuring 7 case studies, 6 panel discussions and ample networking time, you'll be able to learn and make invaluable connections
In-person and virtual event: Our event platform brings both in-person and virtual attendees ensuring learning, networking and value is maximised
Connect and Network with the people and companies driving the smart building innovation agenda
International flavour: Singapore, Hong Kong, The Netherlands, UK and the USA are all represented in our program, giving you access to global knowledge
Masterclasses: Benefit from 2 high-level masterclasses where you can do a deep dive on either "procurement" or "scoring & ratings" for your smart building
Value for money: Get in early and you can attend the 2-day summit for as little as $1,495 (In-person) or $795 (Virtual).
The Smart & Healthy Buildings Summit has been designed for senior executives involved in designing, building and managing buildings including:
Building owners
Property developers
Facility managers
Tenants
Architects/Workplace Designers
Building services engineers
Agencies
Consultants
Technology providers
2022 Summit will start in
The 2021 Smart and Healthy Buildings Summit explored the strategies, technologies and processes needed to create smart healthy buildings. It explored everything from design and conceptualisation, through to construction, energy, life-cycle and people-flow stages.
08:00 - 08:50

Summit registration & morning coffee

08:50 - 09:00

Welcome remarks

DESIGNING AND REDESIGNING INNOVATIVE SMART BUILDINGS

09:00 - 09:30

Designing innovative, smart and healthy buildings

Today disruption is moving at an exponential rate, continuously affecting and changing business needs, models, landscapes and the need for and use of Smart buildings. To address disruption, buildings of the future need to be designed with flexibility in mind.

Examining what people use smart buildings for: The shift from sustainability to health and wellbeing in modern building design and build
Exploring the technologies that are making building occupants comfortable, happy and productive
How should the design of buildings best address the needs of today's workforce where mobility, flexibility and connectivity are key?
Embedding smart technologies seamlessly across a buildings infrastructure to increase sustainability, longevity and ease of maintenance
ESG – Has the moment finally arrived for the green building movement?

09:30 - 10:00

International Keynote: Why smart healthy buildings will become the "new normal"

To date, smart building's health applications have focused on maintaining the best indoor temperature for occupants, developing intelligent lighting or improving air quality and ventilation. While all these systems do support general health, they do not help control the spread of diseases like Coronavirus. With many experts claiming that this kind of pandemic may become more common in the decades ahead, Smart Buildings need to develop a deeper toolkit to see how it can help.

Examining the need to create buildings and workspaces that aren't just frictionless, but also touchless – and the various technologies that can be used to achieve this.
Keeping ahead of the technology curve in an era of rapidly changing digital ecosystems
Highlighting the importance of digital solutions for tenants that offer insights around what is expected now, and what's coming next
Reviewing how data is collected and how the insights generated can lead to innovation in facilities management
Using the data to reduce energy consumption for climate and sustainability goals as well as helping to improve public health and safety

10:00 - 10:30

Smarts-enabled customer experiences in the unlikeliest of places

The flow of people through a building is an area where new technology marry with creative solutions and elegant designs to provide mobility that is safe, experiences that are memorable and efficiencies that are measurable and replicable.

What are the new global customer experience trends – from wearables to AI – and how do these trends inspire our approach to design and connectivity?
Explore how a deep understanding of people-movement can enable us to spot opportunities to improve building performance and focus on the wellbeing and productivity of the tenants
The forces of urbanisation and technological disruption continue to impact our world, the functions of buildings continue to evolve and customers' expectations continue to grow, so how can technology and human-driven design help create the adaptive and flexible living and working spaces and destinations of tomorrow?

10:30 - 11:00

Morning networking and refreshment break

11:00 - 11:40

Panel Discussion: Creating buildings and asset portfolios that are Future-Ready

In this session we examine how the adoption and integration of technology within building systems can make them not only Smart, but Healthy and promote user wellbeing. From the implementation of smart lighting, HVAC, Wi-Fi networks and security throughout the buildings initial design and the development of its core infrastructure we can both innovate and build to last whatever the future brings. In the session we examine:

Designing for resilience as well as planning for climate change and other scenarios to make our buildings Future-Ready and sustainable
Understanding how Covid-19 has changed the landscape, design priorities and the spend focus of modern builds
Understanding how technology is shaping the integration of systems within existing building refurbs and what innovations are driving forward thinking towards new building construction?
Involving the facilities management team early in the design process to better align thinking.

How building operators can create synergies across areas from HVAC and energy efficiency; creating better hygiene in lifts and bathrooms and using sensors and smart carparks; to Wi-Fi and building networks, security and more.

Panellists include:Moderated by:

11:40 - 12:00

Intelligent buildings and COVID-19 - Next steps

CABA's President & CEO Ron Zimmer will present the results of their recent Landmark Research Project, on Intelligent Buildings and COVID-19, which is providing actionable information on how building technologies can be leveraged to create safer, healthier and more productive work environments in buildings post COVID-19.  Since the advent of the pandemic in 2020, there have been more questions than answers on how the industry should respond to the situation, which in turn has led many companies to promote ill-conceived technology solutions not backed by science. With this research, CABA commissioned Frost & Sullivan to provide evidence-based and actionable information on technology solutions post COVID-19, drawing on authoritative sources and notable examples of technology deployments by leading companies.

12:00 - 12:30

Caddens Corner - The new sustainable 5 Green Star retail precinct

Construction is complete on Caddens Corner, a new 5 Green Star rated neighbourhood shopping destination for Penrith City. The four-hectare site owned by Western Sydney University is part of the Western Growth strategy, reshaping the University's campus network, and allowing the University to maximise its investment in the core university activities of teaching, engagement and research. This project also encompasses the University's commitment to the communities of Western Sydney, particularly in the face of significant population growth and will include around 9,000 sqm retail space.

Toby Daniel, Joint Managing Director, Kaipara Property Group
David Hopper, Joint Managing Director, Kaipara Property Group

12:30 - 13:30

Networking lunch

13:30 - 14:00

The evolution of a smart mixed-use precinct

In this case study we look at Central Place Sydney, one of Sydney's new and iconic CBD developments and the evolution of the strategy to build innovative, sustainable and smart mixed-use developments. Points will include;

With disruption being inevitable, how can you 'see around corners' early enough to create truly resilient places?
The importance of considering sustainability early in the vision and target setting process
A step by step guide to design, planning and empowering others in a cohesive team effort
Examining the evolution of Smart-Thinking and how the Macquarie Park and Midtown builds all led to the vision of Central Place and the lessons learnt along the way.

14:00 - 14:15

Examining how smart buildings classifications are made

Exploring the trends in smart buildings: Why & how smart buildings have evolved
Understanding smart buildings: What makes a building smart?
Smart buildings classifications: Why this is required?

CLASSIFICATION AND CERTIFICATION

14:15 - 15:00

Panel Discussion: Accelerating the business case for smart building ratings and certification

Smart technologies have been around for a while, but without a clear ROI the case for adoption is weak. This session will explore the key criteria which drive financial approvals and the business case for smart technology ratings and certification from the perspective of the Landlord and Tenants. What are the critical accelerators and barriers which need to be navigated to gain support for the investment in technology enabled buildings and their ratings?

Establishing which standard to use for which building and why?
How to establish an integrated smart building ratings scheme that covers:

Must do
Nice to have
Luxury/gold standard

Defining, measuring, and standardising the smart building – Standards, Tools & Frameworks
Examining how the current ratings systems have increased the value of the buildings they rate
Do these ratings systems help or hinder the industry?

Panellists include:Moderated by:

15:00 - 15:30

Afternoon networking and refreshment break

15:30 - 16:00

International Keynote: Examining the drivers of sustainability and technology

This session will examine the role of the largest hotel brand in the world – The Marriott Group with over 7,000 buildings and resorts in over 130 countries. As head of design and with 100 people in his team, Michael is responsible for the smart design and incorporation of new technologies to better service their guests. In this special address, we will examine:

Managing the process from inception to designing smart from the brief, through construction and onto the guest experience
Examining how the use of AI, Deep learning and robotics is shaping the future of the hotel group and making their buildings both smarter and healthier. From hospitality, security, to mobile and keyless entry; we look at how the group is keeping their guests safe and achieving efficiencies without compromising user experience?
Creating collaboration between the design, technology and the facilities management teams to enhance overall guest experience and wellbeing
Creating sustainable goals for 2025, 2030 and beyond and the role certification plays and the need to balance functionality and owner ROI

16:00 - 16:30

Why smart buildings need a smart, strategic process?

So, your company has been thinking that its new or existing building should be smart, but what does this mean and what does it actually mean for your business? We will evaluate what a smart building is, the strategic approach required for a smart delivery and an integrated solution for a successful delivery for your business future buildings. Questions to ask include:

What is a smart building and what does it mean for you and your business?
What impact does each stage of the building's lifecycle (whether design, build, manage or operate) have on creating and maintaining a smart building?
What are the current obstacles?
What are the critical phases and resources required?
What does the roadmap incorporate for smart buildings of the future?

16:30 - 17:00

International Locknote: Creating the Smart workplaces of the future

EDGE Technologies is a real estate technology company that specialises in a new generation of healthy, technologically innovative and energy-positive office buildings. Their goal is to reinvent the modern workplace as a driver for health, sustainability, and innovation. To do that, they combine decades of experience in real estate with proven innovation, big data analytics, smart technology, and smart systems. In this session we examine how they make the built environment greener, smarter, and healthier, through a user-centred approach that learns intuitively.

17:00 - 17:00

End of Summit day one

08:30 - 09:00

Morning coffee and networking

09:00 - 09:20

Chairperson's opening remarks

The Sustainable Digitalisation Project (SDP) is a collaboration from industry, government and academia with the purpose of making digitalisation in real estate and cities responsible, ethical and sustainable. Its members include digital and sustainability leaders from many of Australia's leading property groups. 

Why we need to develop and use digital technology responsibly, ethically and sustainably.
What the Sustainable Digitalisation Principles are.
How the Responsible Property Tech Assessment can help inform proptech decision making.

09:20 - 09:50

International Keynote: Real Estate's moment of reckoning

In this session we hear from the world's first and largest venture capital firm focused on advising corporates on investing in Built World technology. Partner of the firm and head of their sustainable technology investments, Tyson will share his views on the disruption created within global real estate by using technology to decarbonize our environment.

Examining why real estate is the largest contributor to the global climate crisis
Understanding why this culpability is driving big changes in how building designers, builders, owners, and investors operate
Assessing if the real estate industry is not ready or capable of seriously addressing the problem today
Why investment in technology – call it "climate tech for the built world" – will be fundamental in charting a sustainable course forward

INNOVATIVE TECHNOLOGIES SHAPING SMART BUILDINGS

09:50 - 10:30

Panel Discussion: Identifying and implementing new technologies for smart buildings that create people focused outcomes

Updating existing assets to make them smarter
Advancing collaboration between technology and facilities management teams to optimise technology implementation.
Identifying the right technologies for your asset and implementing them efficiently by involving all members of the team
Harnessing technology for people focused outcomes by using long-term datasets – how do we use and harness the data?
Assessing the considerations when investing in data-driven buildings to achieve better experiences for everyone- Who can access what data?
– Who owns what data?
– Who manages the data?
– How do we use and harness the data?
– Re-examining the need for data privacy and cybersecurity

Panellists include:Moderated by:

10:30 - 11:00

Morning networking and refreshment break

11:00 - 11:30

The electrification of buildings

Most buildings built today will still be operating in 2050 when countries like Australia are expected to reach net zero emissions under the Paris Climate Agreement. In Australia, the built environment accounts for almost a quarter of the country's emissions. Deep cuts in national emissions can be achieved by promoting energy efficiency, moving to a zero-carbon electricity system, switching from direct use of fossil fuels to decarbonised electricity in buildings. In this session we look at the move to provide infrastructure to support the electrification of buildings; identify the opportunity, the challenges and potential of the electrification of building through smart building systems.

Examining the considerations designers and developers need to make when looking to electrify a modern smart building
What are the benefits of electrification such as solar power versus generators and how can buildings best store the energy created for when it's actually needed?
How can we economise the cost of electric car stations and battery storage?
Examining the potential negative consequences of electrification such as the impact on the grid

11:30 - 12:10

Panel Discussion: PropTech Innovators Showcase - Integrating new technologies into smart buildings

New technologies are coming fast and furious to an industry that is in dire need of new methods and processes to heighten efficiencies and create resiliency and sustainability. Will these leading-edge technologies be the solution in a new era of smart and healthy innovation?

In this session, we hear from 3 leading international start-ups who are each delivering solutions to meet the current challenges of the industry. They will share insights into why they have developed these tech solutions and how they will transform key aspects of the industry.

Panellists include:Moderated by:

12:10 - 12:30

Developing healthy and trustworthy buildings

The recent pandemic has made us all aware of the importance of occupying healthy and properly ventilated buildings. It has also shaken us in our certainties, particular gestures and habits previously considered harmless are today being questioned (ie. shaking hands to say hello, touching a door handle or a light switch, etc.).  As we learn to cope with the "new normal", how do we install confidence in individuals to return to their offices or places of business?  How do we make their buildings or spaces trustworthy again?  This presentation will address 3 key pillars or measures that must be considered in order to achieve this:

Pro-active solutions, which reduce the risk of contagion
Reactive solutions that ensure optimal risk management if, for various reasons, a contaminated person comes to visit a building
Information relative to the occupants about the measures put in place and give them full visibility of the current health status of the building they will be occupying temporarily.

Throughout the presentation, you will learn how one can harness the breadth and strength of the Distech Controls Ecosystem in order to both develop and maintain Healthy and Trustworthy buildings.

12:30 - 13:30

Networking lunch

13:30 - 14:00

Using data to enhance the value proposition for your building

Real Estate data is fragmented and disconnected. What steps do you need to take to build a blended data framework that will help to both retain and attract tenants as well as improving your asset's value, all while providing a greater experience for occupiers? In this session we will examine:

What is your starting point for data transformation and the end goal for user experience and monitoring?
Examining what you want your data to do ie converting data into your BMS to deliver smart outcomes
BMS should only be one of a number of data sources that make a building SMART – what are the other sources of data that are not building services – and how do you blend the data to deliver new and future value?
How can you use data to help find problems, fix them, make improvements and report performance?
What data can you collect in the context of ethics, security and privacy

SUSTAINABILITY

14:00 - 14:30

Creating sustainable energy savings and emissions reductions in a smart building

Reducing energy and implementation of solar
Overcoming the challenges of managing 1200 different buildings all with different builds and objectives
Examining how can you take an ageing HVAC system and make it more efficient?
What lessons have been learnt along the way as based on things that didn't quite go to plan?

14:30 - 15:10

Panel Discussion: Examining the benefits of building with timber to enhance wellbeing

Based on the significant benefits of timber in office spaces, Atlassian decided to use it for their Central Place Headquarters, like other developers are doing.In this session we examine the reasons for the increased popularity of this building material from a cost and sustainability aspect.

Panellists include:Moderated by:

15:10 - 15:40

Afternoon networking & refreshment break

MANAGING A SMART BUILDING

15:40 - 16:10

Market Lane Melbourne – The 'non office' office

Combining sustainability as the key driver, but with the 'user experience' as the core focus
Looking at the vision and objectives, what was involved in the design and build and what worked and why?
Looking at the evolution of prefab in construction and the drivers of its growing popularity
Looking at the bathrooms what factors were important such as:

Examining hygiene and the user experience
Beyond implementing touchless solutions – using data analytics to drive efficiencies
Assessing cleaning, maintenance and power usage through a sustainable lens
Extending the life of the fixtures

Mathew Foden, Strategic Projects Director, Hickory

Carl Gee, Marketing Manager – Smart Command, GWA Group

16:10 - 16:40

Integrating smart buildings into a smart city

In this session we examine the vision, implementation and tough conversations that need to be had to seamlessly integrate smart buildings into a smart city. We examine the broad spectrum from sustainability; the A to P of Smart Mobility; collecting analysing and using real time and predictive data; as well as prioritising the end goal when looking to integrate smart buildings into a cohesive smart city ecosystem.

16:40 - 17:20

Panel Discussion: Examining the role of smart buildings in realising innovation, sustainability and the circular economy within cities

In this session we examine the goals and outcomes of Smart Buildings and Precincts in the broader context of Smart Cities. The session will examine:

What are the outcomes we want from a smart building for the people and companies that live and work in them?
Examining how smart buildings form the basis of a broader smart city
Looking at how smart buildings foster an environment for innovation and can play a key role in collaboration between companies and enhancing the economy
How do smart buildings fit into the circular economy and what does this mean for the users of the buildings and society overall?
Supporting the shift towards sustainable consumption and production patterns with respect to the built environment.

Panellists include:Moderated by:

17:20 - 17:20

End of Summit

The Smart & Healthy Buildings Summit is a Hybrid event. This format combines the traditional face-to-face conference with virtual elements, allowing both in-person and virtual attendees to access the same content and networking opportunities simultaneously.

High quality curated content

With expert sessions and industry leading speakers, delve into expertly curated content that you won't find anywhere else.

Live and on-demand

Wherever you are at the time of the event, you'll be in control. You'll have the ability to consume all the content being delivered at your leisure through either a live stream of the physical event or on-demand.

Time efficient

If for whatever reason you can't make it to the event in-person, you can save on travel time and accommodation costs while still networking with global industry professionals.

Business matchmaking live

Take part in intelligently curated meetings with like-minded individuals that share similar interests and challenges from all over the world through our AI powered matchmaking delivered via our virtual platform.

Accessible from all your devices

Get insights and network at your fingertips – all content sessions and networking activities will be accessible from your laptop, tablets or mobile devices.

Engage, interact and influence

Make the most of your experience by being a truly active participant. Whether at the event or attending virtually, you'll have the ability to ask questions, participate in polls, and share your experience with other attendees via break-out sessions.

DIAMOND Sponsor

GOLD Sponsor

GOLD Sponsor

GOLD Sponsor

SILVER Sponsor

Exhibitor

Proptech Partner

Proptech Partner