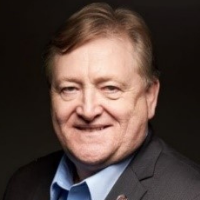 President & CEO, Continental Automated Buildings Association (CABA)
Mr. Zimmer joined CABA in 1997 working with industry leaders who promote integrated systems and home/building automation throughout the world. CABA's members include manufacturers, dealers, installers, service providers, energy utilities, builders, consultants, research organizations, publishers, educational institutions, governments, associations and content providers. In addition to working closely with the CABA Board of Directors, Ron is actively involved with a number of industry committees/councils including the CABA Intelligent Buildings Council, CABA Connected Home Council, and represents CABA on the Automation Federation Board of Directors. He is also on the Advisory Board for IBcon, an intelligent buildings conference hosted by Realcomm. He is currently on the Texas State University Connected Infrastructure for Education, Demonstration and Applied Research Advisory Group. During an AHR Expo, Ron was appointed to the 2018 ControlTrends Hall of Fame. In June 2019, he was recognized as Top 50 Most Impactful Smart Cities Leaders Award. He was instrumental in establishing the CABA XML and Web Services Committee (oBIX), which now resides with OASIS. He was also on the transition team that integrated the Internet Home Alliance into CABA, which became CABA's Connected Home Research Council. Ron is a Certified Association Executive with over 30 years of Association Management experience. He has authored a number of articles and documents including, "Smart Communities: A Concept Paper," and he regularly makes presentations on "Connected Homes, IoT, Smart Cities and Intelligent Buildings" at many international events.
Takes part in
11:40 - 12:00

Intelligent buildings and COVID-19 - Next steps

CABA's President & CEO Ron Zimmer will present the results of their recent Landmark Research Project, on Intelligent Buildings and COVID-19, which is providing actionable information on how building technologies can be leveraged to create safer, healthier and more productive work environments in buildings post COVID-19.  Since the advent of the pandemic in 2020, there have been more questions than answers on how the industry should respond to the situation, which in turn has led many companies to promote ill-conceived technology solutions not backed by science. With this research, CABA commissioned Frost & Sullivan to provide evidence-based and actionable information on technology solutions post COVID-19, drawing on authoritative sources and notable examples of technology deployments by leading companies.
If you'd like more of this type of content delivered straight to your inbox, Enter your information below to subscribe to our fortnightly newsletter.