FuturePlace was created to provide a dedicated resource for business leaders, technologists, investors and innovators from across the built world to share ideas, build partnerships and solve important challenges.
We are a full-service b2b media, events and advisory business that provides the following services:
EVENTS
We curate premium events that bring the right people together in the right environment to solve big challenges and unlock opportunities through innovative approaches and technologies.
cONSULTING & ADVISORY
We help guide proptech startups in the right direction and connect them with funding and customer opportunities on a global scale.
MARKET INTELLIGENCE
We provide a year-round source of intelligence for the Asia-Pacific proptech community through our editorial, newsletter, blog posts and reports.
PR
We help both corporates and start-ups make the right noise at the right moments, be seen where they should be, and drive coverage that brings results.
SOCIAL MEDIA & CONTENT
We amplify what commercial real estate leaders have to say and create an echo chamber effect to extend their reach.
The most respected global experts driving the growth and development of digital real estate support us.
Manuel Käsbauer is PATRIZIA's Chief Technology & Innovation officer (CTIO). He is responsible for trend scouting across industries, identifying new business models, reshaping the way of work (New Work) and searching for innovative technology solutions on a global level.
Prior to leading the T&I team, Manuel was responsible for PATRIZIA's expansion in Europe, M&A activities and European Residential Fund Management. He joined PATRIZIA's Management Board in 2020 after almost 7 years of service at the company. In his function he is also responsible for strengthening PATRIZIA's offering through investments in the technology sector. Prior to joining PATRIZIA, Manuel held various positions in the real estate industry and worked in the academic field. Manuel holds a PhD in Economics from the University of Regensburg, IREBS. 
Susanne Eickermann-Riepe FRICS was appointed as chairwoman of RICS Germany in May 2020. The Royal Institution of Chartered Surveyors is a professional organization that is active worldwide and represents over 130,000 real estate experts around the globe. The RICS stands for the professional practice of the profession in all areas of the real estate industry, across all types of use. It regulates and promotes the profession on the basis of high professional standards and strict professional ethics (www.rics.org).
She is also deputy chairwoman of the Institute for Corporate Governance in the Real Estate Industry (ICG). The institute aims to contribute to the transparency and quality of companies in the real estate industry (www.icg-institut.de).
She has been active in the real estate industry for many years, including 18 years as a partner at PwC WP GmbH. She managed PwC Real Estate Germany with 33 partners and directors and around 450 employees (www.pwc.de/real-estate) and was a member of the EMEA and Global Real Estate Leadership Board until June 2020.
Her experience is based on strategic and operational consulting for financial service providers, real estate and alternative funds and real estate companies. Her work has focused on business model development, restructuring and performance optimization, process management and control design, and risk and compliance management. She has also been involved in the development of topics related to sustainability (ESG) and new technologies (PropTechs, AI) and is committed to overarching standards in the real estate industry.
Aaron is Co-Founder and Managing Partner of MetaProp, a New York-based venture capital firm focused on the real estate technology ("PropTech") industry. Founded in 2015, MetaProp's investment team has invested in 100+ technology companies across the real estate value chain. The firm manages multiple investment funds for both financial and strategic real estate investors representing a pilot- and test-ready sandbox of 15+ billion square feet across every real estate asset type and global market.
Aaron previously served as Chairman of Chicago-based BayRu, LLC, the US-Russia ecommerce shopping and shipping specialist and eBay.com's exclusive dropshipping partner for Russia/CIS consumers. After Aaron joined the company in 2010 as an investor and CEO, BayRu grew to become the 8th largest international online retailer in Russia. In 2013, BayRu was #11 on the Inc5000 "Top 100 Retail Companies" list and was named "Exporter of the Year" by the official export promotion magazine of the U.S. Department of Commerce.  Prior to BayRu, Aaron was a commercial real estate executive with Cushman & Wakefield and oversaw more than 270 professionals as leader of the Chicago region. Aaron received numerous honors and awards during his real estate career including Top Producer, Most Creative Deal, Agency of the Year, and Most Promising Brokerage Professional.
Aaron is widely recognized as a leader in real estate innovation.  He is a guest lecturer at Columbia University, is a co-author of Amazon bestseller PropTech 101, and was named 2019 Executive of the Year by Commercial Property Executive Magazine.  Aaron's work has also been featured in dozens of international books and media including The Wall Street Journal, Forbes, Yahoo Finance, Business Insider, TechCrunch, The Chicago Tribune, Crain's, CBS Radio, Vedomosti, and Kommersant.
Aaron earned a BA from the University of Illinois and an MBA from DePaul University.  Outside of work, Aaron served as a board member of numerous organizations including Young Presidents Organization ("YPO"), New York City Community Board Five, and Friends of the Chicago River.  A native English speaker, Aaron enjoys regularly practicing foreign languages including Spanish, Russian, and Japanese.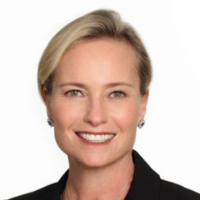 Linda J. Isaacson
Partner, Head of ESG & Impact, ACRE and Board Member, ULI
Linda J. Isaacson is Partner and Head of ESG & Impact at ACRE. She is responsible for leading the firm's environmental, social, and governance (ESG) practices, and ensuring that ongoing investment decisions, operational actions and overall business philosophy reflect its core principles and those of its investors, including environmental justice, economic equality, social initiatives, and transparency.
Isaacson also serves as Chair of ACRE's Venture and Impact Capital vertical, working closely with the firm's Founding Partners to form and manage investment vehicles focused on early-stage companies and technologies aimed at creating social impact and disruption related to the built environment, sustainable communities, climate tech, health tech and other emerging priorities. 
Isaacson is a globally recognized strategic thinker, accelerator of change, and developer of high-impact organizational cultures, with a deep understanding of the environmental, societal, technological factors reshaping the built environment. Prior to ACRE, she was Senior Managing Director, Global Innovation + Technology for Ferguson Partners. 
She currently serves as both an Americas Executive Board Member and a Global Governing Trustee of the Urban Land Institute, and as a member of the board of Local Logic, CRETech as well board advisor and mentor to numerous other organizations and founders. Ms. Isaacson is Chair of Urban Land Institute's Global Exchange Council; a member of PREA's Innovation Affinity Group; WX, New York Women Executives in Real Estate; and Chief, a private network of the most influential senior women leaders in the United States. 
A native of South Africa, she is a graduate of the University of Miami and holds a master's degree from Boston University.
Darren Bechtel is a pioneer in the engineering and construction technology industry and is leading the charge to modernize one of the last industries to step squarely into the digital age.
As the founder of Brick & Mortar Ventures — the first and largest venture capital firm focused solely on supporting the commercialization of emerging technology to improve the design, construction, and ongoing maintenance and operation of the modern built environment — Darren is forging a new path in an industry his family and its eponymous global engineering construction firm, Bechtel, have helped shape for over one hundred and twenty years.
Darren's Brick and Mortar Ventures announced in 2019 its $100 million fund backed by global heavyweights from across the construction value chain including Ardex, Autodesk, Cemex, United Rentals, Hilti, Obayashi, and Google sister company Sidewalk Labs. Darren and his team continue to invest those funds exclusively into early-stage AEC (architecture, engineering, and construction) and O&M (operations & maintenance) technology startups. Among Darren's portfolio of over thirty-five past and present investments are notable startups PlanGrid, BuildingConnected, Fieldwire, Rhumbix, and BuildZoom.
Darren's ethos is not that of a "disruptor"; rather, he is interested in how technology and early-stage risk capital can be paired with the skilled talent and industry expertise of established construction industry leaders to reduce the cost and risk of capital projects and make one of the world's largest industries cleaner, safer, and more productive.
In January 2020 Venture Capital Journal named Darren to its "40 Rising Stars Under 40" list. He is a member of the Advisory Board of the Cornell University Program in Infrastructure Policy; a recipient of Builtworld's inaugural "Mavericks Award"; and in 2019 was named to CRETech's Leadership Board.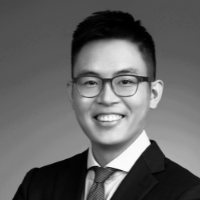 Anthony Liu
Head of Technology & Innovation Asia, Goodman Asia Limited
Anthony Liu is an intrapreneur and corporate innovation leader. As the Head of Technology and Innovation, Asia for Goodman Group – a global industrial property group – he leads technology strategy and related partnerships, as well as founding and leading Goodman China's corporate venture program. Previously he founded and led New Ventures, Swire Properties' innovation and corporate venture team. He also co-founded UrbanLab, China's first proptech corporate accelerator, and advises a variety of venture capital firms, tech accelerator programs, and tech startups. His background is rooted in commercial real estate leasing and management, residential sales and product development, and site acquisition/valuation in Hong Kong and Mainland China.
Lauren Alpeyrie is a Director of Innovation at PGIM Real Estate. In her role in the Global Innovation Team, she manages strategic projects and partnerships to advance innovation, adoption of new technology, and data strategy across PGIM Real Estate's global debt and equity businesses, including working closely with the Asia-Pacific teams.
Prior to joining PGIM Real Estate, Lauren was an engagement manager at L.E.K. Consulting, a global management consulting firm headquartered in London and Boston, where she led projects in digital transformation, growth and go-to-market strategy, and transaction advisory in commercial real estate and technology. She previously worked at Google where she focused on large-scale data analytics and its application to strategic and operational projects in People Operations.
Lauren graduated cum laude with a B.E. in Control Systems from Dartmouth College and an MBA from the Tuck School of Business at Dartmouth College. She lives in New York City.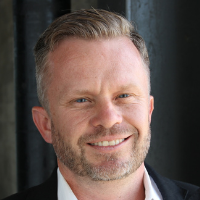 William O'Donnell
Managing Partner, Prologis Ventures
William O'Donnell leads Prologis Ventures, the innovation platform and venture capital arm of Prologis. With over 22 years of experience in both real estate and technology he heads this new group's efforts to invest in cutting-edge technology for supply-chain logistics and real estate. Mr. O'Donnell joined legacy AMB in 2003 and established a successful track record of building and acquiring investment platforms and companies globally. In addition, he has private equity fund management expertise including capital raising, joint venture negotiation, asset management, work-outs, debt structuring and disposition. Mr. O'Donnell also has acquisition and development experience throughout Asia, Europe and North America.
Prior to joining AMB, Mr. O'Donnell was Director of Acquisition Solutions at Acxiom Impact a leading digital marketing company and a management consultant at Cambridge Technology Partners. Mr. O'Donnell received his Bachelors of Arts in English and Spanish from Duke University.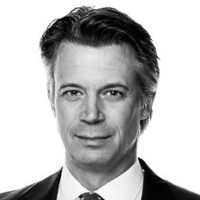 Magnus Svantegård
Partner, Stronghold Invest and Member of the Board, Newsec
Magnus is a dedicated Senior Advisor and Chief Product Officer with a 24+ year track record in developing world-class digital solutions.
His role as a Partner at Stronghold Invest includes the digital transformation of existing portfolio companies (Newsec & NIAM), scouting and managing investment opportunities in #PropTech Start Ups
The portfolio consists of the property consulting firm Newsec AB , the property fund management firm NIAM AB among others. In total a revenue of 3 Billion EUR, 2000 employees and 41 million sqm under management.
Since 2014 there has been a growing focus on #PropTech with investments (among others) in WorkAround, Tessin and Gyana.
He has bene named a top 10 global influencer in #PropTech (twice), and also lectures at Cambridge University.
He has finished 2 Ironmans.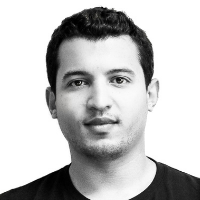 Othmane Zrikem
Chief Data Officer & Founding Member, A/O PropTech
Othmane Zrikem is a Moroccan-French Data Science & Digital technologist. He is the Chief Data Officer and a founding member of A/O PropTech, where he designs and executes innovative investment strategies combining data-driven methodologies and financial engineering.
Previously, Othmane was Lead Strategist at the largest Data & AI consulting firm in Europe employing over 220 Data Scientists worldwide. During his tenure at Ekimetrics, he advised several Fortune 500 companies about digital transformation as well as Data Science & Analytics implementation roadmap. He has also been advising Paris for its Data City program as well as Taipei for its Smart City innovation program.
Othmane is a board member of several PropTech companies such as Qarnot Computing, VizCab, and Plentific, he is also personally invested in several European AI and FinTech Startups. He is a guest lecturer for Masters degree at Centrale Paris, ESSEC Business School and the Science Po School of Journalism.
He also regularly speaks at technology events. Othmane has written over 50 business publication covering AI, SmartCity, FinTech and Data Science.
Othmane holds a Master of Science in Management from EM Lyon and an Econometrics Bachelor from Sorbonne University. Othmane Currently lives between London, Paris and Berlin.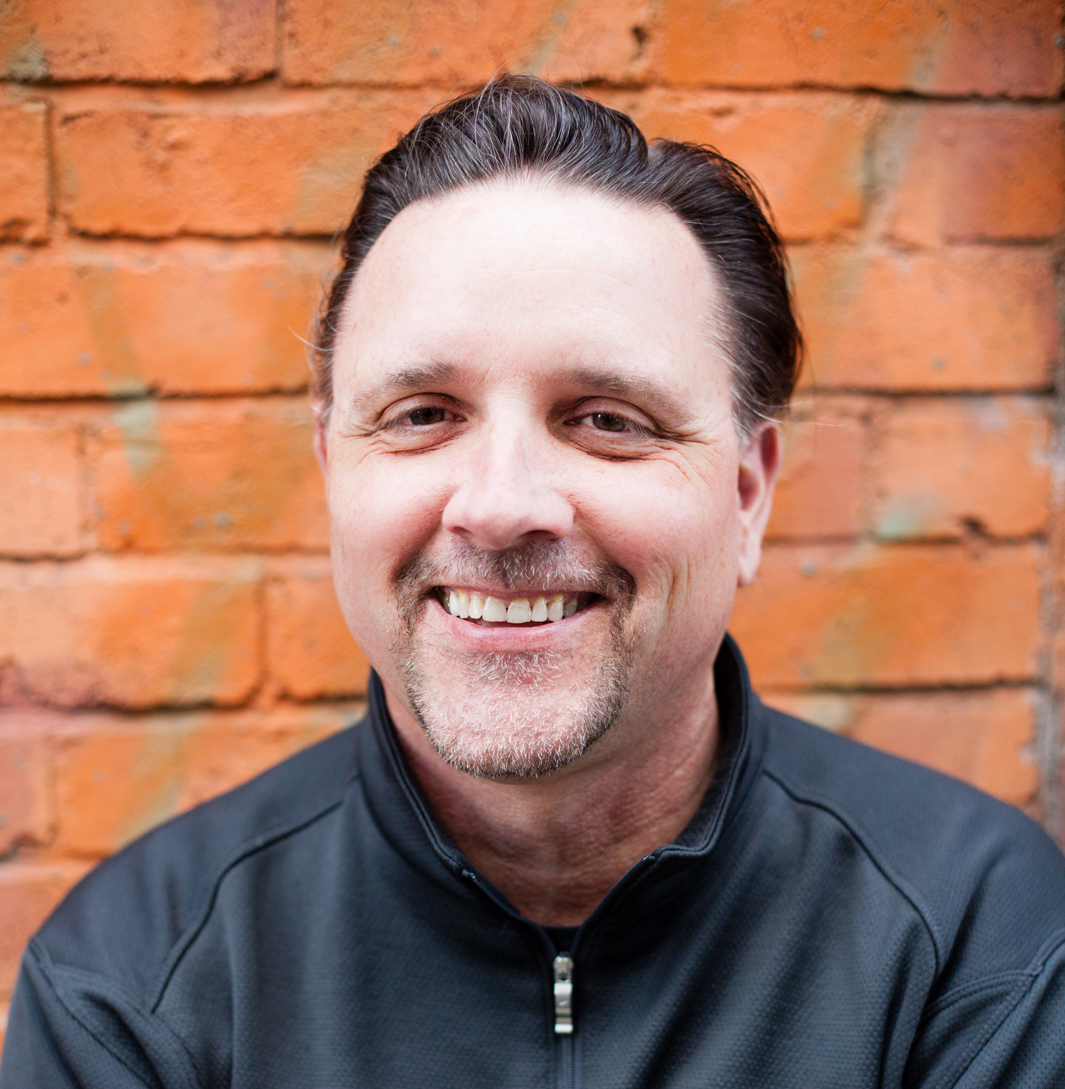 Duke Long
EIR, Second Century Ventures & NAR REACH
Duke Long has over twenty-plus years of experience in both real estate and technology. He is the broker and owner of The Duke Long Agency. In addition, he has experience across all asset classes of commercial real estate including brokerage, acquisition, management, disposition and development, which includes finance, risk management, capital raising and debt. Mr Long also advises and sits on several start up boards and holds leadership positions in numerous real estate and technology-focused organizations, including Entrepreneur in Residence at Second Century Ventures/Reach.
Second Century Venture is the most active global real estate technology fund. Backed by the National Association of REALTORS®, SCV leverages the association's more than 1.4 million members and an unparalleled network of executives within residential and commercial real estate, and adjacent industries including financial services, banking, home services and insurance. SCV operates the award-winning REACH accelerator program which helps the most promising new technology companies scale globally. As EIR for SCV/REACH, Mr. Long focuses on and advises the SCV/Reach Global Commercial portfolio of companies. This includes all aspects of startup management, innovation, digital transformation, venture investment, ecosystem development, startup operations, corporate innovation, entrepreneurship, marketing, due diligence, social media, online communities, technology transfer, advanced analytics, competitive strategies and business intelligence, with an emphasis focused on driving revenue growth through predictive analytics and technological initiatives all leading to global scale.
He was allowed to study at Indiana University and is also a veteran of The United States Air Force. His lifelong pursuit of a single digit golf handicap and his inability to achieve it is testimony to his complete lack of talent and skill for the game.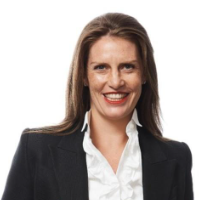 Joanna Marsh
General Manager, Innovation & Strategic Projects, Investa Office Management Pty Ltd
Joanna is a leader with 18 years of Australian & International property experience, across office, industrial and residential sectors. Currently, she is GM of Innovation & Advanced Analytics at Investa and is disrupting the property markets globally though data & AI/ML. Over her career, she has transformed big property companies and small ones. Grown property businesses through acquisitions, financing and leasing. Sold down assets and restructured portfolios. Created property management & tenant service businesses. Built technology platforms with corresponding systems, processes and people. Joanna studied Neuroscience at Harvard University, Design Thinking at Stanford and has a variety of AI/ML and data nanodegrees from MIT & Udacity.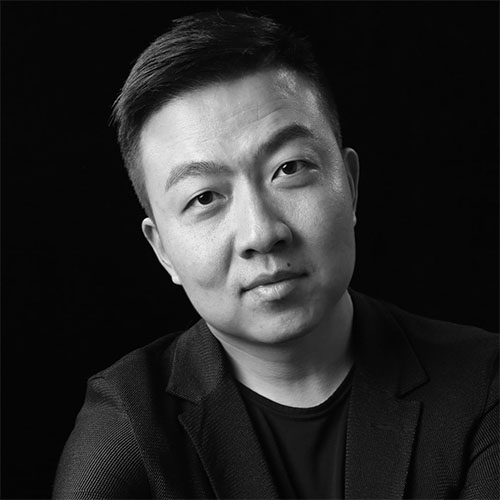 Hongqi Guo
Founding Partner & Design Director, Yitong Design
Hongqi Guo is founding partner and design director of UA Yitong Design in Shanghai, which has 1600 architects and urban planners who are working on the most iconic buildings and region developments in more than 260 cities in China in the past 20 years.
The team designs more than 30 million sqm buildings every year and realized hundreds of CBD, New Town, High Speed Train TOD, etc.
Honors, such as Annual Architect, Annual Best Urban Renovation, Pro+ Awards, International Property Awards, have been awarded to him and his firm.
With the professional ability as Class 1 Registered Architect (PRC) and PhD, also the knowledge about real estate development management from his education in Harvard University, Hongqi Guo works as consultant of municipalities and top-level developers for important urban developments.
Hongqi Guo is a frequent speaker who introduces China urbanization process in many international events, and he proposes IDC plan (International Design Cluster in China) to help international enterprises to bring thinking and ability about Sustainability, Smart and Quality of Life into the next stage urbanization of China.
We're collaborating closely with leaders and innovators driving transformation in the built world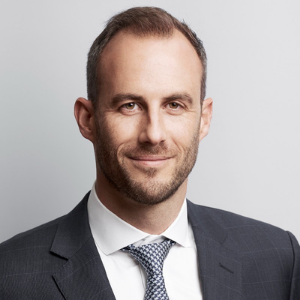 MICAH SCHULZ
HEAD OF OFFICE, INVESTMENT MANAGEMENT, LENDLEASE
Micah is Head of Office for Lendlease's Investment Management business. In this role, Micah is responsible for driving strategy, innovation and best-in-class execution and performance for investors. This includes leading the team of office fund managers, investment managers, valuation managers, leasing managers and analysts collectively managing 27 Australian office assets totalling over $18bn in value.
Prior to this, Micah was the Fund Manager of Lendlease's $6bn wholesale office fund Australian Prime Property Fund Commercial, where he was responsible for setting and executing a future-focused strategy centred on the fund owning an unrivalled portfolio of highly connected, vibrant, sustainable office precincts. Across this portfolio, the team's focus is on delivering an exceptional Worklife® experience for customers, leveraging the breadth Lendlease's integrated business model to support this.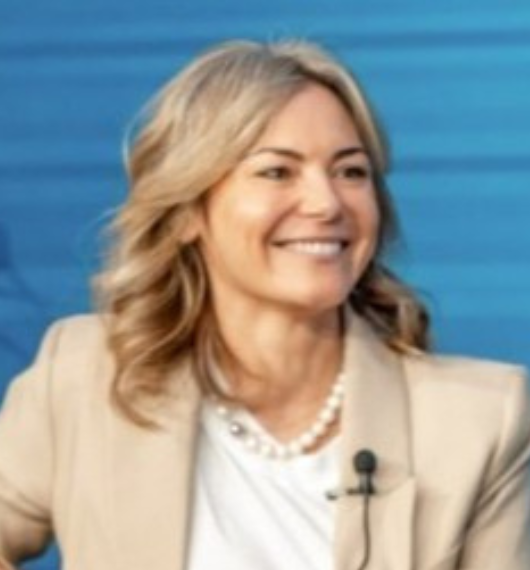 LETITIA HOPE
PARTNERSHIPS SPECIALIST, ISPT
Letitia Hope is a Strategy and Experience Specialist, passionate about innovating workplace experiences across assets, she strives to create workplaces that connect people and encourages them to thrive, consistently driving ISPT as the workplace partner of choice. With a Masters in Positive Psychology from Melbourne University, post graduate qualifications in Change Management and qualifications in Marketing and Sociology, Letitia believes in driving successful partnerships to build connected communities that inspire. Letitia is highly experienced in launching dynamic campaigns that endeavour to increase beneficial partnership ecosystems. With strong industry networks, engaging advocacy approaches and natural skills for managing stakeholder relationships, to achieve positive impacts for people, places and planet. She is an accomplished thought leader and experienced spokesperson, having been invited to speak at industry events and participate in expert panels. An advocate for diversity, Letitia is dedicated to implementing workplace strategies that add value to all people's lives, their progression and their wellbeing through analysing new research and understanding future trends.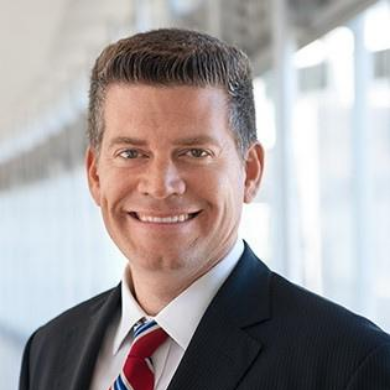 TONY MASSARO
PARTNER, KORDAMENTHA REAL ESTATE
 Tony brings over twenty years of experience leading and advising both public and private sector organisations on property projects across diverse industry sectors including retirement, aged care, residential, commercial office, student housing and industrial. Through his varied roles as both principal (Stockland, ING Real Estate, Ingenia) as well as advisor (KordaMentha Real Estate, PwC, Rothschild, BCG), Tony has significant experience in both running property businesses and advising clients on property matters.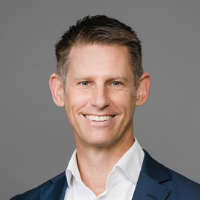 SIMON CARTER
DIRECTOR, MORPHOSIS  & FOUNDING CHAIR, SUSTAINABLE DIGITALISATION PROJECT (SDP)
Simon sees digital technology as instrumental to our ability to achieve sustainability and improved quality of life and work, but it is also a significant sustainability risk factor in itself. This demands a critical perspective and new approaches to governance.
As the Founding Chair of the Sustainable Digitalisation Project (SDP), Simon is helping to lead a movement to the responsible, ethical and sustainable use of digital technology and data in the built environment. As a long-term corporate sustainability strategist, he examines digitalisation in environmental, social and governance (ESG) terms, and examines how we can improve practices and performance in our organisations and technology projects.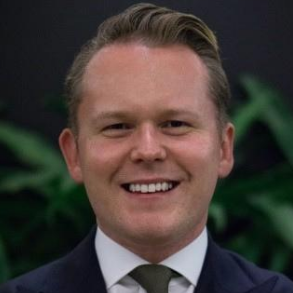 LUKE DIXON
HEAD OF REAL ESTATE RESEARCH, AMP CAPITAL
Luke joined AMP Capital in 2017 as Head of Real Estate Research, leading & global real estate investment strategy, advising some of Australia's largest multi-asset managers on trends and the future outlook for the sector.
With a research background covering all sectors, Luke is experienced in delivering strategic advice to institutional, listed, private, and public sector clients.
Emily is a workplace experience and technology strategist with years of experience in her field. She is currently the leader of Customer and Client Solutions at Equiem, the world's foremost tenant engagement platform.
Emily's interest in driving business cultures that are proactive and encourage creative thinking for maximizing workplace productivity began during her time in marketing and leasing with London's 'The Shard' in the early 2010s. Her 20-year history in consumer marketing and business development, combined with her passion for research, data, and innovation, has enabled her to provide tailored solutions to workplace experience by integrating technology, people, and physical space.
Emily is not only a businesswoman, but also an outdoor enthusiast and driver of sustainable practices. She is passionate about the significance of ESG (Environmental, Social, and Governance) strategies for both businesses and individuals.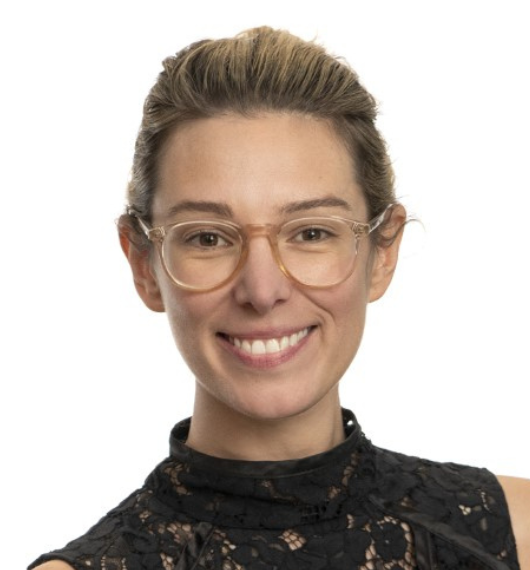 Georgina North
HEAD OF TECHNOLOGY & INNOVATION, LAING O'ROURKE
Georgina is a global technology and innovation executive with over 12 years of experience across construction, resources, manufacturing, and translational research. As the Head of Technology & Innovation at Laing O'Rourke, Georgina works to deliver high-value solutions to complex challenges in the construction sector. She oversees a multidisciplinary team of industry experts providing solutions to the company across three work streams: robotics and automation, predictive analytics and AI, and low-carbon materials.
Georgina is a chemical engineer by training, holding advanced qualifications in chemical engineering from the University of Cambridge and the University of Sydney. She is a passionate driver of change towards sustainable and technology-driven futures; and is on a mission to increase diversity across engineering and construction.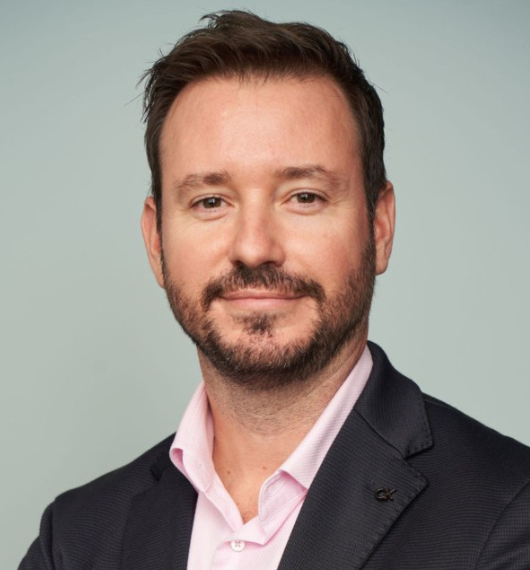 Benjamin Martin-Henry
HEAD OF REAL ASSETS RESEARCH – PACIFC, MSCI
Ben is an experienced Research Director with a demonstrated history of working in the real estate industry. Ben is a strong research professional, skilled in Analyticals, Asset Management Analysis, Market Research, Management, and Business Process Improvement.
In his role for MSCI he is responsible for heading up the analytics side of the RCA business in the Pacific region which includes, but is not limited to, performing market analysis, writing topical thought leadership reports and presenting to investors and at industry events on the commercial property market.
We stand for ideas and innovations that help us re-imagine the way places are conceived, designed, constructed and managed for the needs of tomorrow.