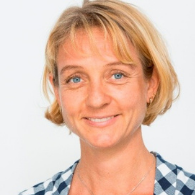 Ambassador, Fitwel & Founder, Active Spaces
Takes part in
14:15 - 15:00

Panel Discussion: Accelerating the business case for smart building ratings and certification

Smart technologies have been around for a while, but without a clear ROI the case for adoption is weak. This session will explore the key criteria which drive financial approvals and the business case for smart technology ratings and certification from the perspective of the Landlord and Tenants. What are the critical accelerators and barriers which need to be navigated to gain support for the investment in technology enabled buildings and their ratings?

Establishing which standard to use for which building and why?
How to establish an integrated smart building ratings scheme that covers:

Must do
Nice to have
Luxury/gold standard

Defining, measuring, and standardising the smart building – Standards, Tools & Frameworks
Examining how the current ratings systems have increased the value of the buildings they rate
Do these ratings systems help or hinder the industry?

Panellists include:Moderated by:
If you'd like more of this type of content delivered straight to your inbox, Enter your information below to subscribe to our fortnightly newsletter.