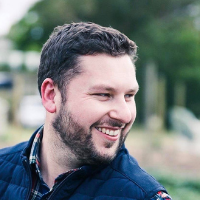 Vice President, Asia Pacific, International WELL Building Institute
Jack Noonan is the Vice President, Asia Pacific, for the International WELL Building Institute (IWBI). Based in Melbourne, Jack's role involves leading the technical support, market development and operations across Australia, New Zealand, and, most recently, South East Asia. Prior to his time at IWBI, Jack was the Manager of Climate Change Programs at Sustainability Victoria, a government agency, where he developed and led the TAKE2 Climate Change Program and informed state climate policy. This followed six years working at a building science consultancy, where he held a number of leadership roles including the National Relationship and Marketing Manager, State Manager and Senior Consultant. During this time, Jack worked closely with organisations such as NABERS, GBCA, WGBC, FMA, AIRAH, and local and state governments on healthy building design and practices, with a focus on indoor environments. Jack holds Bachelor degrees in Science and Psychology, both from Monash University, as well as a Master of Business focused on the commercialization of science and emerging technology. In 2009, he was a winner of the National Australia Bank Science in Business award. His areas of expertise include air and water quality, healthy buildings, sustainability rating tools, science commercialisation, and climate policy. He is a WELL Accredited Professional and a member of the International Society for Indoor Air Quality. He is passionate about environmental justice and equity, as well as the health and education of communities. He also serves on the board of a local community organization focused on adult education and social inclusion.
Takes part in
10:05 - 10:30

Putting the 'H' in ESG: How the Covid-19 pandemic has accelerated investor interest in health and wellbeing

The Covid-19 pandemic has impacted and upended our lives in every way. At the same time, it has influenced how businesses operate and the obligations towards protecting employees. These changes have resulted in a shift in the nature and extent of risks organisations face in the pursuit of business continuity. It is estimated that up to 40% of employees globally have considered seeking employment elsewhere, making human capital management a pain point for all organisations. Given human capital management is an organisations greatest asset (and expense), investors have taken note of these challenges, and are asking pointed questions of organisations about their response to the 'Great Resignation'. In this keynote, Jack Noonan, Vice President at the International Well Building Institute, discusses how investors have caught onto the fact that human capital management is pivotal to success, and how organisations have had to adapt to these investor requests, and channel their efforts to retain and attract talent.  

This presentation will cover the following topics:  

Why health and wellbeing are increasingly on the radar of investors

 

 

The nature of social risks in the context of ESG, and why they're demanding attention

 

 

The key health and wellbeing metrics being used to influence investment decision-making processes

 

 

How organisations are responding to investor requests and providing comprehensive data on health and wellbeing metrics

14:15 - 15:00

Panel Discussion: Accelerating the business case for smart building ratings and certification

Smart technologies have been around for a while, but without a clear ROI the case for adoption is weak. This session will explore the key criteria which drive financial approvals and the business case for smart technology ratings and certification from the perspective of the Landlord and Tenants. What are the critical accelerators and barriers which need to be navigated to gain support for the investment in technology enabled buildings and their ratings?

Establishing which standard to use for which building and why?
How to establish an integrated smart building ratings scheme that covers:

Must do
Nice to have
Luxury/gold standard

Defining, measuring, and standardising the smart building – Standards, Tools & Frameworks
Examining how the current ratings systems have increased the value of the buildings they rate
Do these ratings systems help or hinder the industry?

Panellists include:Moderated by:
If you'd like more of this type of content delivered straight to your inbox, Enter your information below to subscribe to our fortnightly newsletter.