Future of Construction Summit: 12-13 May, 2021
Disruptive change is coming to the construction industry, and it will affect every segment of the value chain. The Covid-19 pandemic has only accelerated this change and created a greater imperative to act.
Executives, investors, and policy makers need to step up the scale and speed of their responses to make sure they stand on the right side of a transformation that will create new winners but also leave many behind.
The Future of Construction Summit will explore how the entire ecosystem of construction will change, how much value is at risk for incumbents, and how companies can collaborate and leverage innovative approaches to create a more profitable and sustainable industry.
It looks at the human elements of leadership, diversity and change management, as well as the technologies, materials, industrial approaches and broader digitisation trends that are redefining the way the industry operates.
Pullman Hyde Park, Sydney | In-person & Virtual
8 am-5:30 pm, Wednesday 12th-Thursday 13th May
Pre-conference workshop: 9 am-01 pm, Tuesday 11th May
Post-conference workshop: 9 am-01 pm, Friday 14th May
KEY AREAS BEING COVERED INCLUDE:
Construction Next – How disruption is reshaping the world's largest ecosystem and how you can navigate this shift successfully
Leadership, workforce management, safety and productivity – Placing people and culture at the heart of your business
Towards sustainable construction – Building the next wave of green through new materials, manufacturing processes, design and investment
Digitalisation and Technology – Leveraging BIM, digital twins, AI, big data, drones, robots, collaboration tools, augmented and virtual reality to make better decisions and improve performance
Industrialisation and offsite production – How DfMA, modular and pre-fabrication are changing the game
Collaboration – Successfully delivering more complex projects involving more stakeholders on time and on budget
Incubating innovation – Leveraging innovation hubs, accelerator programs and start-up incubators to stay ahead of the competition
The Future of Construction Summit will bring together senior leaders from across the entire construction ecosystem, including:
Engineering & Construction companies
Developers
Contractors/Sub-Contractors
Architects/Planners & Designers
Government
Investors
Material providers
Tech companies
Consultants
The following job functions will particularly benefit through attendance: CEO, CIO, CTO, COO, CFO, Head of Engineering, Head of Digital, Head of Innovation, Head of BIM, Head of Sustainability, Head of Supply Chain and Head of Projects.
Seats are strictly limited. Summit will start in
08:00 - 08:50

Main Conference Registration & Morning Coffee

08:50 - 09:00

Welcome Remarks

09:00 - 09:15

Chairperson's Opening Remarks

In this opening session, we look at some of the latest developments that are shaping the future of construction. We look at how materials, prefab and affordable housing will shape things to come.

Addressing the largest growing segments within construction and development
Examining the growing demand for social and affordable housing in Australia
Delivering successful developments with subsidy

09:15 - 09:45

International Keynote Address: Examining how you change the innovation cycle of a 60-year-old construction company?

The future is all about reimagining and building new and innovative places and spaces. As the Director of Innovation for Hines USA, Paige has been responsible for the early-stage conceptual construction of new projects and projects in over 25 countries on behalf of Hines. As the industry is changing and the products are transforming, Paige will explore how innovation is at the forefront of everything they do at Hines and what may come next.

Looking at the 3 pillars of innovation in Hines:

Examining the Products and Services within Conceptual Construction
Creating a repository for new ideas and innovative solutions
VC Engagement and utilising the huge inflow of capital investment for new technologies

Exploring the observations of society and how it is changing how the buildings require today are no longer what they were in the past.
How do you adapt and deal with the people side of things?
Where can you get the information you need and how do you deal with the speed of change that is driving the innovation cycle in construction?
Establishing an ESG Taskforce that focuses on implementing wellness, wellbeing and resiliency as well as sustainability

09:45 - 10:15

Keynote Address: The story and vision behind the success of Built

The Built team is made up of over 850 people nationally – 20% of whom are women. Their people are passionate and experienced in delivering the highest quality construction, fitout, and refurbishment projects to the Built worthy standard. In this case study, we look at the story behind the vision and success of Built from its early days through to investing in technology, launching the Built Lab and striving for diversity in the workplace and their vision for the Future of Construction. "The key to unlocking the full digital potential for the construction industry is collaboration, which is why forums such as the Future of Construction Summit are so important. Only by working together as an industry, sharing ideas and co-creating our own digital solutions can we transform how we work to achieve smarter, safer efficiencies and productivity gains and I'm excited to be exploring these topics and more at the Summit in May." Brett Mason, CEO & Managing Director, Built

10:15 - 11:00

CEO Panel Discussion: How new technologies and innovative approaches are transforming the planning, design, build, safety and cost management on modern construction sites

Panel Discussion

Workforce challenges:

How do we deal with multiple generations and skillsets on the site?
Addressing the need for greater work/life balance such as a 5-day working week
Elevating the issue of Diversity and Inclusion within construction to drive change

Incorporating ESG and Sustainability principles into your strategy
Applying technology and knowledge-based modelling to define the project, design scope, schedule and managing costs
Leveraging Lean Construction and BIM to drive efficiencies onsite
Integrating DFMA, AR&VR, Artificial Intelligence and Robotics to deliver on project goals
Reducing risk and driving out waste to benefit all parties involved in the build

11:00 - 11:30

Morning tea and networking

11:30 - 11:55

Central Place: Designing buildings that can breathe and break the mould for traditional construction

In this session we hear from leading architect Mark Curzon of Fender Katsalidis on some of the ground-breaking work he has done in the design for the $2.5B Central Place Tech hub of Sydney as well as other iconic buildings across the Sydney and Brisbane skyline. In this session Mark will review:

The philosophy behind the design of modern smart buildings
Creating the procurement pathways with your contractors
Performing a deep dive on your documentation processes before you go to tender
Mitigating risks and costs from design to the actual build

11:55 - 12:35

Panel discussion: Building a sustainable future

Panel Discussion

The construction industry, by its very nature, is one of the largest consumers of materials and produces more waste than any other sector. The need and importance of sustainability in construction have become a hot topic due to growing concerns over climate change and the finite nature of resources. But what exactly is sustainable construction and how do you embed it into every phase of your project?

What's driving the shift towards more sustainable construction methods and materials?
Which new technologies and materials are enabling sustainable construction?
How do you ensure sustainability in your supply chain and during the construction process?
How are building standards and ratings driving the adoption of sustainable construction?

12:35 - 13:00

Caddens Corner – The new sustainable 5 Green Star retail precinct

Construction is complete on Caddens Corner, a new 5 Green Star rated neighbourhood shopping destination for Penrith City. The four-hectare site owned by Western Sydney University is part of the Western Growth strategy, reshaping the University's campus network, and allowing the University to maximise its investment in the core university activities of teaching, engagement and research. This project also encompasses the University's commitment to the communities of Western Sydney, particularly in the face of significant population growth and will include around 9,000 sqm retail space.

Examining the client brief and how the architects interpreted that brief
Looking at the construction process and how this met the client brief
Assessing the outcomes and how a 5-star sustainability rating was achieved

Toby Daniel,

Joint Managing Director,

Kaipara Property Group David Hopper,

Joint Managing Director,

Kaipara Property Group

13:00 - 14:00

Networking Lunch

14:00 - 14:25

DfMA and its ability to transform construction

Prefab or Design for Manufacture & Assembly (DFMA) has been around for a long time but has come of age over recent years and is now set to revolutionise the industry. In this session, we hear on how DFMA is designed so it can be assembled on-site and without tools and can still withstand a category 5 cyclone. We will also hear about the positive social impact DFMA is having in remote areas for indigenous Australians.

14:25 - 15:10

Panel discussion – Prefab, Modular and DfMA: How off-site manufacturing is revolutionising the construction industry

Panel Discussion

Emerging from the razor-sharp efficiencies of the aerospace and automotive industries, the philosophy of design for manufacturing and assembly (DfMA) is gaining ground in the offsite construction space. So how does it function, and how is it transforming the competitive edge of those operators adopting it?

Examining the key benefits behind the use and popularity of DFMA
What are some of the risks or negatives of the process?
How do you increase the scale of using DfMA principles to unlock offsite manufacturing construction?
Sustainability innovations and prefabrication in the Circular Economy

15:10 - 15:30

Panel session: Concord Hospital – Could a five-day week improve the health of workers and improve productivity?

Panel Discussion

In this session we address some of the core challenges behind the industry adopting a more flexible approach to work life balance such as the 5-day working week. In this case study of the development of Concord hospital, we examine the perspectives of the client, the construction company and the academic who researched the project:

How and why should we move to a 5-day working week?
How can you compete with companies working 6 days?
Looking at the reasons behind the movement such as:

Greater Gender Diversity
A better work-life balance
Better Safety standards
Greater employee satisfaction
Increased output and efficiency despite there being fewer workdays

15:40 - 16:00

Afternoon tea and networking

16:00 - 16:25

Bringing technology into the conversation earlier to maximise the alignment & efficiency of the design and construction teams

Bridging the knowledge gap between members of the project team
Advancing collaboration between technology and operations teams to optimise technology implementation
Understanding how early conversations to select and align project technology can truly streamline AEC workflows and impact overall project profitability
Building the business case for collaborative technologies to secure buy-in of owners and designers to leverage new systems
How to strategise, set goals and map out the use of collaborative technologies in initial project planning to maximise impact: Who needs to be in the room and when to have these conversations?

16:25 - 16:50

Locknote Address I: Examining how innovation is driving sustainability within modern construction

In this session we examine how Bouygues construction collaborates with their clients and partners to provide innovative solutions that minimise environmental impact.  

How could the construction value chain have been so negligent during decades ? We've damaged together, we innovate together, we will repair together
Towards large scale shifts - dealing with the construction materials legacy, examples of various innovation partnerships
Use Hybridization of existing structures - the world greatest business and environmental opportunity, a driver for innovation with our clients
Ensure homogeneous innovation progress from internal company practices to meeting customer expectations

16:50 - 17:30

Locknote Address II: Beyond the façade – Why innovation needs to be built into your company structure

Vinci is the largest non-Chinese construction company in the world. They own the largest construction companies in many European countries and almost 50 construction related businesses in Australia. So how do they keep at the forefront of innovation? Leonard is the subsidiary of Vinci that acts as their innovation hub and builds bridges between VINCI and the world of startups and ConTech innovation.

How does Vinci make innovation a central tenet of everything they do?
Looking at Catalyst their program for developing ConTechs geographically in Israel, the US, Europe and APAC
Investing in external and internal startup projects to create an innovation pipeline

17:30 - 18:30

Cocktail Reception

18:20 - 18:20

End of Conference Day One
08:30 - 09:00

Morning Coffee & Networking

09:00 - 09:15

Chairperson's Opening Remarks

09:15 - 09:45

International keynote: Rewind & Fast Forward – Looking back over 120 years of construction and imagining what the future might look like

As part of the Bechtel Family, Darren Bechtel has grown up in the world of construction and his father and grandfather have all seen tremendous change over the decades they have run one of the world's largest construction companies. In this session, we hear the family story and what led Darren to go out on his own to start Brick & Mortar Ventures, the companies behind them and the portfolio companies they are developing that are changing the world of construction by improving efficiencies and enhancing sustainability for the industry.

09:45 - 10:00

International address: Construction 4.0 and the future of tech innovation today

New technologies are coming fast and furious to an industry that is in dire need of new methods and processes to heighten efficiencies and create resiliency and sustainability. Will these leading-edge technologies be the solution in a new era of innovation This mini-presentation uncovers what's likely to come next with technology and will be followed by a series of mini-tech pitches from International Start-ups.

10:00 - 10:45

Meet the ConTech Start-up Showcase

Panel Discussion

In this session, we hear from 3 leading international start-ups who are each delivering solutions to meet the current challenges of construction. The founders will share insights into why they have developed these tech solutions and how they will transform key aspects of the industry.

"As the Construction industry continues to evolve, it is important to connect leading corporations and startups from around the world to embrace innovation. I'm honoured to be speaking at the Future of Construction Summit, and really looking forward to hearing from esteemed leaders as we converge to discuss what's next for Construction Tech." MJ Cootsona, Corporate Partnership Manager Real Estate Tech, Plug and Play (USA)

CONTECH PANEL
Seamlessly integrating these technologies onto the construction site
In this follow up to the pitches we discuss how in practical terms can these technologies be implemented onsite to help pave the way for efficiencies and enhanced construction practices and outcomes.

10:45 - 11:15

Morning tea and networking

11:15 - 12:00

Panel session: Developing the framework for a comprehensive Digital Engineering & Construction strategy

Panel Discussion

In this session, we look at how companies can best adopt, use and integrate digital engineering within their approach to design and construction.

Digital first – why everything needs to begin with a digital mindset
Defining the outcomes you want from your digital engineering team and platform
Establishing the right tech to use
Making the shift from a project manager to a digital project manager to support the outcomes you want within your organisation and the across the supply chain?
Exploring how design and contracting firms can best transform themselves with cutting edge digital technologies to lead industry-wide innovation with reasonable risk and investment

12:00 - 12:45

Panel session: BIM me up Scotty – Examining the latest developments in BIM, data and technology as the new construction normal

Panel Discussion

The construction industry will always need humans to provide the knowledge behind the project.  This will not change.  But what will change is the way projects are created, managed and delivered beyond today's limitations of the design, construction and facility management process.  Join us for an exploration of how BIM as a tool for managing the building and construction process is changing the industry forever and how you can position yourself for success.

Where are we in relation to BIM and how has it evolved over the last few years?
Reviewing real world examples of Machine Learning/Artificial Intelligence, Voice Assistance, Big Trusted Data, Robotics, Augmented/Virtual Reality and BIM 2.0
Steps you and your company can take to thrive in the new normal by implementing workflows and technologies that fit your company and your situation
How does BIM develop how work gets done with project partners based on the new normal?
Mapping out the unification of 3D printing and BIM data with digital fabrication and manufacturing to help automate production of prefabricated assemblies

12:45 - 13:45

Networking Lunch

13:45 - 14:10

How are digital twins taking construction to the next level

Learn how Digital Twins leveraging multiple technologies such as AI and IoT can be used to continuously monitor, learn and gain insights regarding project viability, monitor projects in real time and significantly reduce project risk.

14:10 - 14:35

Case study: AI & VR – How are Artificial Intelligence, Augmented and Virtual Reality impacting the construction industry

Construction is the second slowest industry to adopt technology, but that's quickly changing. Learn how augmented reality and virtual reality are shaping the future of construction. From collaborating during the design process to training contractors on the job, augmented and virtual reality are proving to be vital tools for the future of construction. We will walk through three phases of a construction project—design, build, and sell phases—and showcase the innovative tools that are changing the way we work.

Examining how technology like Augmented and Virtual Reality are impacting the construction industry
Exploring how novel combinations of AI, AR and VR can deliver innovative construction solutions in the design, build and sale of a build

14:35 - 15:00

Case study: Robotics – Using AI & robotics to create time efficiencies and lower costs on modern construction sites

Over the last 25 years, Mark Pivac has been developing the technology to design and create a revolutionary robot that uses AI to assemble walls in modern construction. Fast Brick Robotics (FBR) was designed to save time, money and build in all weather conditions - some argue this is the future of construction. In the session we examine:

How did the technology develop and what was the end goal?
Developing a deeper understanding of leading-edge robotic solutions available for construction today
Evaluating the extent to which robots as construction tools are maximising performance on jobsites and support field teams in real-time

15:00 - 15:30

Afternoon tea and networking

15:30 - 16:00

Blockchain: The next generation of digital procurement

In this session, we examine how blockchain can enhance the supply chain and ensure the right materials are in the right place at the right time. We look at how the technology works and can be applied to enable efficient procurement within the construction industry.

Examining how blockchain can address the following areas of procurement in construction:

Authentication
Certification
Warranty
Responsibility of work done
Delay in payments
Payment certification

16:00 - 16:50

Locknote panel – Looking a decade into the future and how marine biology, horticulture and mechatronics all play an important role in the Future of Construction

Panel Discussion

In this enlightening final session of 4 case studies, we hear from the Professor of Sustainable Property of UTS and some of the exciting projects Sara is working on. We hear how the unlikely combination of marine biology, horticulture and mechatronics are coming together to shape how we both build and maintain buildings and the future of construction.

HempCrete: How concrete is being re-enforced and made more sustainable by using hemp
VR: Hearing how research with Skanska is leading the way to develop VR to assist in the development and sales of green buildings
WallBots: How specially designed robots are cleaning and maintaining green walls to control heat, absorb pollutants, create oxygen and to promote the wellbeing of tenants
Algae: Examining how the cultivation of algae on the building's exterior walls can create energy and how the water can also be used to maintain green walls and toilet systems

16:50 - 17:00

End of Summit
Pre-Event Masterclass

May 11, 2021

09:00 - 13:00

The Business Case for Adopting Big Data, Digital Engineering, and BIM

Over the past five-to-ten years, digital technologies have fundamentally altered the way the construction industry operates. As much as these changes have impacted architects, engineers, and builders, they are yet to have a major impact on the operating model of most owner/operators. With the right setup, there is enormous potential for increasing efficiencies and changing the way information gets managed within this group of stakeholders. As one of Australia's foremost experts on digital design and operation, A/Prof Dominik Holzer will run a half-day workshop to explain how clients can maximise the potential of Big Data, BIM, and Digital engineering across their portfolio. He will address their impact on project procurement, as well as their impact on life-cycle Facility and Asset Management, thereby drawing on several years of experience in consulting large asset owners, both public and private.
Post-Event Masterclass

May 14, 2021

09:00 - 13:00

DfMA: A practical guide to designing within multi-disciplinary contexts

And industry in flux – albeit gradual: The workshop will start with an open discussion around the state of the industry and the context in which we are working. This will be a deeper exploration of topics raised in Ken's presentation. The Basics: We will take a pulse check on the attendees to determine if we need to cover off on the fundamentals of DfMA including: Common terms, Jargon & Definitions, Objectives, Principles, Procurement, and Risks. Contractual issues: In a genuine DfMA environment we find ourselves in different relationships, particularly with suppliers. We will compare experiences and share lessons learnt. Client expectations: We will explore the challenges of client expectations in the context of DfMA projects. There are different timeframes including different approval regimes. Our clients need to be coached towards these for successful delivery. BIM sharing issues: The technology available is facilitating a beam is facilitating a deer from a environment this is exciting for architects as it puts us back at the top of the triangle. It also opens a complex can of worms for which we need to be prepared. Professional fee structures: In DfMA project more detailed work is done earlier. This changes the way we manage our fees and our clients expectations. Necessary skills within the team: Will discuss the typical team in a commercial office and explore how this differs from an ideal architectural team for a DfMA project. Case Studies - The schools, the Shed & the Safe House: Projects will be used to illustrate & explore specifics of these topics raised above & share lessons learnt. So what's next: How do we prepare young architects and engineers for the future of construction? Who should come? This practical hands-on workshop will have a multi-disciplinary focus. It will benefit anyone who believes collaboration is the most successful way to deliver innovative, cost-effective architecture in the modern construction industry. Why should you attend? To gain valuable insights from Ken's international experience and case studies. Knowledge gained can be immediately applicable to your current challenges. This will be an opportunity for us all to openly share and explore solutions to challenges, and limitations facing the industry. Sharing our knowledge among those interested in advancing modern methods of construction improves efficiency in our industry and benefits us all. New cross-disciplinary relationships with like-minded talent will be a beneficial by-product of attending this workshop. About your facilitator In advisory roles for government agencies & top tier Design & Construction companies, Ken has developed world-class initiatives and "thought leadership" in Design for Manufacture & Assembly (DfMA). He and his specialist team's contributions are based on collective & very extensive international experience in advanced methods of construction. In parallel with professional practice, Ken McBryde is involved in ongoing applied research into DfMA, is Adjunct Professor at the University of Sydney, and Conjoint Professor of Practice of Architecture at The University of Newcastle. Led by: Prof. Ken McBryde, Founder, Architectural Physics Adjunct Professor of Architecture, The University of Sydney Conjoint Professor of Practice of Architecture, The University of Newcastle Master of Architecture by Research UofQ, ACA RAIA
Chief Executive Officer
Aurecon
Chief Executive Officer & Managing Director, Built
Chief Executive Officer
Roberts Pizzarotti
Chief Executive Officer
Hindmarsh Group
Chief Executive Officer
School Infrastructure NSW
Director, Office of Innovation
Hines – USA
Executive Director, Northern Region, Health Infrastructure NSW
Director, Digital Engineering
Transport NSW
Corporate Partnership Manager – Real Estate Tech, Plug and Play (USA)
Founder, Top100 Women – Recently named "The Most Influential Woman in Construction"
Principal Digital Advisory
Mott MacDonald
Digital Design Manager
Richard Crookes
Founder & Chair
Women in BIM
National Digital Engineering Manager, Fulton Hogan
Head of Operations
Roberts Pizzarotti
Director
Fender Katsalidis
Professor of Sustainable Property, Faculty of Design Architecture & Building, UTS
Joint Managing Director
Kaipara Property Group
Postdoctoral Fellow, University of New South Wales
Engineer – Sustainability & Technical Services, ISPT
Joint Managing Director
Kaipara Property Group
Chief Technical Officer
Fast Build Robot (FBR)
Director, Centre for Smart Modern Construction & Chair, Built Environment & Construction Management, University of Western Sydney
Head of Startup and Intrapreneurship Programs, Vinci – France
Chief Executive Officer
Build AI
Founder & Managing Director
Brick & Mortar Ventures – USA
Chief Executive Officer, Australian Constructors Association (ACA)
Chief Executive Officer
Porter Davis Homes
Director, Technical Future & Engineering Excellence Group, Laing O'Rourke
Director, Digital Construction – Office, Apartments, Commercial & Masterplanned Communities, Mirvac
Principal, Architectural Physics & Adjunct Professor, University of Sydney
Chief Executive Officer, Australian Owned Contractors (AOC)
Business Manager
Cloud A2K
Digital Manager, Data & Insights
Investa Property Group
Associate Professor, Digital Architectural Design, University of Melbourne
Executive Director, Australian Construction Industry Forum (ACIF)
head of C3 – the Climate Change Cluster, University of Technology Sydney
Director of the Plants and Environmental Quality Research Group, University of Technology Sydney
Head of Open-Innovation & Corporate Venture, Department for Innovation & Sustainable Construction, Bouygues Construction – France
Chief Executive Officer
Keross
The Future of Construction Summit is a Hybrid event. This format combines the traditional face-to-face conference with virtual elements, allowing both in-person and virtual attendees to access the same content and networking opportunities simultaneously.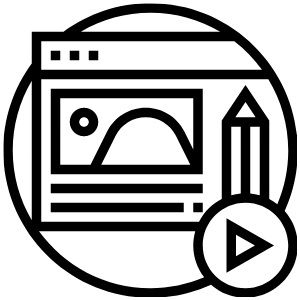 High quality curated content
With four days of expert sessions and industry leading speakers, delve into expertly curated content that you won't find anywhere else.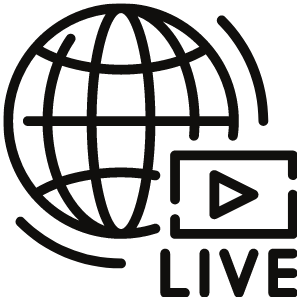 Live and on-demand
Wherever you are at the time of the event, you'll be in control. You'll have the ability to consume all the content being delivered at your leisure through either a live stream of the physical event or on-demand.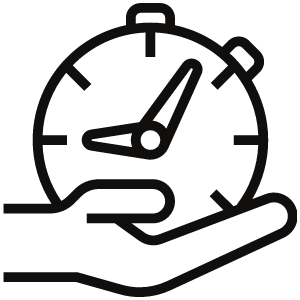 Time efficient
If you are based outside of Sydney and for whatever reason can't make it to the event in-person, you can save on travel time and accommodation costs while still networking with global industry professionals.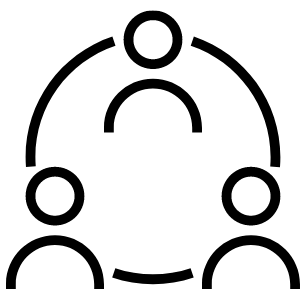 Business matchmaking live
Take part in intelligently curated meetings with like-minded individuals that share similar interests and challenges from all over the world through our AI powered matchmaking delivered via our virtual platform.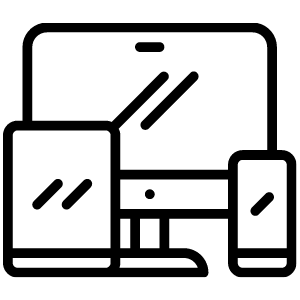 Accessible from all your devices
Get insights and network at your fingertips – all content sessions and networking activities will be accessible from your laptop, tablets or mobile devices.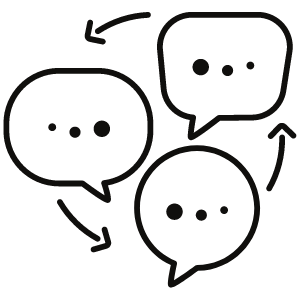 Engage, interact and influence
Make the most of your experience by being a truly active participant. Whether at the event or attending virtually, you'll have the ability to ask questions, participate in polls, and share your experience with other attendees via break-out sessions.