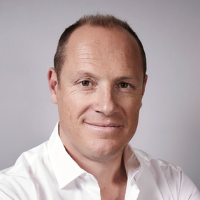 Director, Fender Katsalidis
Mark is a passionate architectural and urban designer with over 20 years' experience, in complex mixed use, seniors living, hotels, residential and commercial projects. He possesses great skill and expertise in design, as exemplified in the multi award-winning seniors development Harbord Diggers Freshwater, office tower 1 Bligh, Sydney, Queensland Gallery of Modern Art, Commonwealth Parliamentary Offices and Shout Ridge Residencies. Mark also specialises in competitions and has won a number of design competitions, most recently Central Place Sydney, Harbord Diggers at Freshwater, an important headland mixed use project and 32 Smith St, Parramatta. He has also received numerous national and international awards for his work. Other notable projects that Mark has completed include the highly acclaimed Queensland Gallery of Modern Art in Brisbane, the prestigious Sydney Commonwealth Parliament Offices in Sydney and Shout Ridge Residences, Lindfield. Mark's passion for design also extends to the detail of interiors, furniture, and industrial design but fundamentally how things are made. He is extremely interested in the importance and use of public space, our social responsibility, championing innovation and sustainability and has delivered many important public spaces and 6 Star Green Star protects for both commercial, residential and interiors. Mark is a Property Council Grading Committee Member working within the commercial Sydney market assessing buildings and developing new standards with other industry professionals. He guest lecturers at the University of Sydney, UTS, UNSW and Melbourne University and presents at industry conferences locally and internationally on design, architecture, sustainability, building envelops and retrofitting buildings.
Takes part in
11:00 - 11:40

Panel Discussion: Creating buildings and asset portfolios that are Future-Ready

In this session we examine how the adoption and integration of technology within building systems can make them not only Smart, but Healthy and promote user wellbeing. From the implementation of smart lighting, HVAC, Wi-Fi networks and security throughout the buildings initial design and the development of its core infrastructure we can both innovate and build to last whatever the future brings. In the session we examine:

Designing for resilience as well as planning for climate change and other scenarios to make our buildings Future-Ready and sustainable
Understanding how Covid-19 has changed the landscape, design priorities and the spend focus of modern builds
Understanding how technology is shaping the integration of systems within existing building refurbs and what innovations are driving forward thinking towards new building construction?
Involving the facilities management team early in the design process to better align thinking.

How building operators can create synergies across areas from HVAC and energy efficiency; creating better hygiene in lifts and bathrooms and using sensors and smart carparks; to Wi-Fi and building networks, security and more.

Panellists include:Moderated by:
If you'd like more of this type of content delivered straight to your inbox, Enter your information below to subscribe to our fortnightly newsletter.