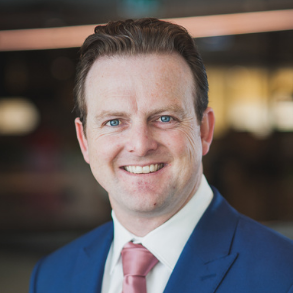 National Sustainability Manager, SCA Property Group
Timothy has over 18 years of experience in property primarily in the construction sector, including retail, mixed use, residential, infrastructure and defense. Timothy has worked in Australia and Timor-Leste. Formerly the National Manager – Mirvac Retail Solutions, Timothy ensured the successful implementation of technology and customer solutions for Mirvac's Urban Retail Strategy. With a shifted focus towards the Connected Urban Customer, Timothy provided strategic advice to Mirvac business units and developed key partnerships to help facilitate a seamless customer experience in real life and online. A recent career highlight for Timothy, an Australian first, was the vision and implementation of Mirvac Retail's online marketplaces. The Mirvac Marketplaces harness the power of partner aggregation and same day fulfilment systems to offer customers a digital retail twin of the physical centre where they can purchase multiple products from multiple retailers in a single transaction from anywhere at any time. Timothy escapes by tending his veggie patch, competing in triathlons, fishing when he can and having a massive laugh with his kids.
Takes part in
14:00 - 14:40

Panel discussion: Social impact - Integrating, measuring and reporting ESG's new social performance metrics

Social metrics (including human rights, diversity and inclusion, wellness and community engagement) are very hard to track, especially along the supply chain. Nevertheless, these risks are becoming more important to regulators, investors and customers. Where are the biggest gaps in social performance metrics and how should we disclose and measure them?

Panellists include:Moderated by:

16:40 - 17:20

Panel Discussion: Examining the role of smart buildings in realising innovation, sustainability and the circular economy within cities

In this session we examine the goals and outcomes of Smart Buildings and Precincts in the broader context of Smart Cities. The session will examine:

What are the outcomes we want from a smart building for the people and companies that live and work in them?
Examining how smart buildings form the basis of a broader smart city
Looking at how smart buildings foster an environment for innovation and can play a key role in collaboration between companies and enhancing the economy
How do smart buildings fit into the circular economy and what does this mean for the users of the buildings and society overall?
Supporting the shift towards sustainable consumption and production patterns with respect to the built environment.

Panellists include:Moderated by:

11:00 - 11:40

Panel Discussion: Creating buildings and asset portfolios that are Future-Ready

In this session we examine how the adoption and integration of technology within building systems can make them not only Smart, but Healthy and promote user wellbeing. From the implementation of smart lighting, HVAC, Wi-Fi networks and security throughout the buildings initial design and the development of its core infrastructure we can both innovate and build to last whatever the future brings. In the session we examine:

Designing for resilience as well as planning for climate change and other scenarios to make our buildings Future-Ready and sustainable
Understanding how Covid-19 has changed the landscape, design priorities and the spend focus of modern builds
Understanding how technology is shaping the integration of systems within existing building refurbs and what innovations are driving forward thinking towards new building construction?
Involving the facilities management team early in the design process to better align thinking.

How building operators can create synergies across areas from HVAC and energy efficiency; creating better hygiene in lifts and bathrooms and using sensors and smart carparks; to Wi-Fi and building networks, security and more.

Panellists include:Moderated by:
If you'd like more of this type of content delivered straight to your inbox, Enter your information below to subscribe to our fortnightly newsletter.