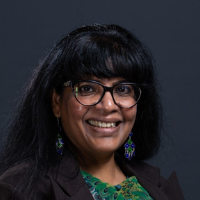 Lead/Co Lead, Sustainable Buildings and Construction, United Nations
Takes part in
16:40 - 17:20

Panel Discussion: Examining the role of smart buildings in realising innovation, sustainability and the circular economy within cities

In this session we examine the goals and outcomes of Smart Buildings and Precincts in the broader context of Smart Cities. The session will examine:

What are the outcomes we want from a smart building for the people and companies that live and work in them?
Examining how smart buildings form the basis of a broader smart city
Looking at how smart buildings foster an environment for innovation and can play a key role in collaboration between companies and enhancing the economy
How do smart buildings fit into the circular economy and what does this mean for the users of the buildings and society overall?
Supporting the shift towards sustainable consumption and production patterns with respect to the built environment.

Panellists include:Moderated by:
If you'd like more of this type of content delivered straight to your inbox, Enter your information below to subscribe to our fortnightly newsletter.