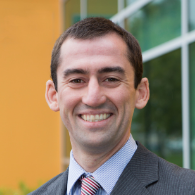 Head of Property, Canberra Airport
Richard has an extensive background in commercial, retail and residential property investment and development. After completing a BA Commerce from the University of Sydney in 2002 he began his career in 2003 working for global listed property group Brookfield Multiplex. Since joining Capital Airport Group in 2009, Richard has had overall responsibility for the development of the non-aviation property business at Canberra Airport, as well as off-airport development. This includes close to 220,000m2 of office development and 65,000m2 of retail and bulky goods development as well as the Canberra City office and hotel development known as 'Constitution Place'.
Takes part in
11:00 - 11:40

Panel Discussion: Creating buildings and asset portfolios that are Future-Ready

In this session we examine how the adoption and integration of technology within building systems can make them not only Smart, but Healthy and promote user wellbeing. From the implementation of smart lighting, HVAC, Wi-Fi networks and security throughout the buildings initial design and the development of its core infrastructure we can both innovate and build to last whatever the future brings. In the session we examine:

Designing for resilience as well as planning for climate change and other scenarios to make our buildings Future-Ready and sustainable
Understanding how Covid-19 has changed the landscape, design priorities and the spend focus of modern builds
Understanding how technology is shaping the integration of systems within existing building refurbs and what innovations are driving forward thinking towards new building construction?
Involving the facilities management team early in the design process to better align thinking.

How building operators can create synergies across areas from HVAC and energy efficiency; creating better hygiene in lifts and bathrooms and using sensors and smart carparks; to Wi-Fi and building networks, security and more.

Panellists include:Moderated by:
If you'd like more of this type of content delivered straight to your inbox, Enter your information below to subscribe to our fortnightly newsletter.