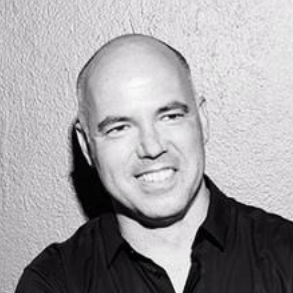 Director & Principal, Meld Strategies
The founder and principal of Meld Strategies, Bruce Duyshart, is a technologist, strategist, and facilitator with a professional background in architecture, planning, design, property development and information technology. He has been at the forefront of innovation within the property industry for the past 25+ years. Over his career he has been involved in successfully implementing multiple ground breaking and award-winning projects. Since establishing Meld Strategies in 2013, he and his team have been involved in over 50 Smart Building projects across Australia. Bruce is a regular speaker on the topic of Smart Buildings and author of 'Smarter Buildings. Better Experiences.'
Takes part in
08:30 - 17:00

Masterclass

The founder and principal of Meld Strategies, Bruce Duyshart, is a technologist, strategist, and facilitator with a professional background in architecture, planning, design, property development and information technology. He has been at the forefront of innovation within the property industry for the past 25+ years. Over his career he has been involved in successfully implementing multiple ground breaking and award-winning projects. Since establishing Meld Strategies in 2013, he and his team have been involved in over 50 Smart Building projects across Australia. Bruce is a regular speaker on the topic of Smart Buildings and author of 'Smarter Buildings. Better Experiences.'

About this Masterclass
This masterclass is focussed on the technology challenges facing many building managers, tenancy managers and business owners planning to safely return to a new business environment, post the COVID-19 pandemic. Over the course of the day, we'll take a deep dive into understanding the extensive range of building technologies that can be used to support new, emerging business practices designed to bring us safely and efficiently back into the office.

Attendees will benefit from a range of insights gained from practical first hand experience by the facilitator, with the opportunity for attendees to interact and share their own lessons learnt. Bring all of your building technology questions and be prepared to share your own experiences.

15:30 - 17:00

Creating the right and effective building operations

What types of operational systems can be used to improve building operations?

Areas to consider:

You can't manage what you can't measure
Smart Amenities
Mail room logistics
Waste measurement
Apps, Apps, Apps
Identity Management
Skilling key staff
Developing your strategy

13:30 - 15:00

The New Office Configuration

What technologies can support new and existing workplaces and business processes?

Areas to consider:

Physical vs. Virtual working
Identifying the friction points
Accessing your Office
Measuring your Workplace
People Counting
Spatial Utilisation
Air Quality Measurement
Room Booking
Desk Booking

11:00 - 12:30

The Welcome Experience

How do employees and visitors feel welcome and safe entering your workplace?
Balancing health, safety and experience.

Understanding your user journey touch points
The challenges of Visitor Management
Empowering your employees
Car Park Management 101
Frictionless Building access
Lifts and staircases
Concierge & Security Services
Emergency evacuations

09:00 - 10:30

Preparing your building for back to work

Is your building ready for safe occupation?
Examining the technology stack required to support new safe, healthy work practices.

Back to the Future of Work – New emerging technologies to support new work methods
Securing your building and workplace
Measuring your building
Measuring your occupants
Measuring your tenancy
Planning for success

10:40 - 11:10

Morning Coffee & Networking

09:00 - 09:30

Designing innovative, smart and healthy buildings

Today disruption is moving at an exponential rate, continuously affecting and changing business needs, models, landscapes and the need for and use of Smart buildings. To address disruption, buildings of the future need to be designed with flexibility in mind.

Examining what people use smart buildings for: The shift from sustainability to health and wellbeing in modern building design and build
Exploring the technologies that are making building occupants comfortable, happy and productive
How should the design of buildings best address the needs of today's workforce where mobility, flexibility and connectivity are key?
Embedding smart technologies seamlessly across a buildings infrastructure to increase sustainability, longevity and ease of maintenance
ESG – Has the moment finally arrived for the green building movement?

If you'd like more of this type of content delivered straight to your inbox, Enter your information below to subscribe to our fortnightly newsletter.