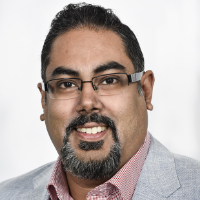 Vice-President Sales, International - Distech Controls
Takes part in
12:10 - 12:30

Developing healthy and trustworthy buildings

The recent pandemic has made us all aware of the importance of occupying healthy and properly ventilated buildings. It has also shaken us in our certainties, particular gestures and habits previously considered harmless are today being questioned (ie. shaking hands to say hello, touching a door handle or a light switch, etc.).  As we learn to cope with the "new normal", how do we install confidence in individuals to return to their offices or places of business?  How do we make their buildings or spaces trustworthy again?  This presentation will address 3 key pillars or measures that must be considered in order to achieve this:

Pro-active solutions, which reduce the risk of contagion
Reactive solutions that ensure optimal risk management if, for various reasons, a contaminated person comes to visit a building
Information relative to the occupants about the measures put in place and give them full visibility of the current health status of the building they will be occupying temporarily.

Throughout the presentation, you will learn how one can harness the breadth and strength of the Distech Controls Ecosystem in order to both develop and maintain Healthy and Trustworthy buildings.
If you'd like more of this type of content delivered straight to your inbox, Enter your information below to subscribe to our fortnightly newsletter.