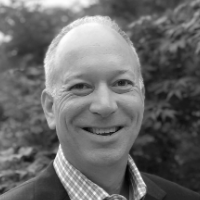 Brian Turner, LEED-AP BD&C, leads all strategic planning for product development and project work at Buildings IOT. Throughout his career, Mr. Turner has provided hands-on expertise to architects, engineers and building owners to design and implement integrated building systems. He leads an experienced team of system integrators, engineers, building scientists and all-around big thinkers who are dedicated to making the promises of smart buildings a reality. As an internationally recognized expert in the field, Mr. Turner has helped professionals in the building industry optimize their controls and make their business processes more efficient. He has participated in product studies for manufacturers and has made presentations at industry meetings and events to international audiences including building owners, distributors, manufacturers and system integrators. With his decades of experience in the field, in the lab and at the helm of industry-leading companies, Mr. Turner consistently bridges the gap between technology, on-the-ground solutions and implementation teams to meet and exceed the expectations of all clients.
Takes part in
09:50 - 10:30

Panel Discussion: Identifying and implementing new technologies for smart buildings that create people focused outcomes

Updating existing assets to make them smarter
Advancing collaboration between technology and facilities management teams to optimise technology implementation.
Identifying the right technologies for your asset and implementing them efficiently by involving all members of the team
Harnessing technology for people focused outcomes by using long-term datasets – how do we use and harness the data?
Assessing the considerations when investing in data-driven buildings to achieve better experiences for everyone- Who can access what data?
– Who owns what data?
– Who manages the data?
– How do we use and harness the data?
– Re-examining the need for data privacy and cybersecurity

Panellists include:Moderated by:
If you'd like more of this type of content delivered straight to your inbox, Enter your information below to subscribe to our fortnightly newsletter.