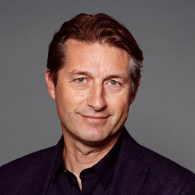 Public Affairs & Global Corporate Relations Director, EDGE Technologies & Strategy Officer for EDGE, World Economic Forum (Netherlands)
Takes part in
16:30 - 17:00

International Locknote: Creating the Smart workplaces of the future

EDGE Technologies is a real estate technology company that specialises in a new generation of healthy, technologically innovative and energy-positive office buildings. Their goal is to reinvent the modern workplace as a driver for health, sustainability, and innovation. To do that, they combine decades of experience in real estate with proven innovation, big data analytics, smart technology, and smart systems. In this session we examine how they make the built environment greener, smarter, and healthier, through a user-centred approach that learns intuitively.
If you'd like more of this type of content delivered straight to your inbox, Enter your information below to subscribe to our fortnightly newsletter.