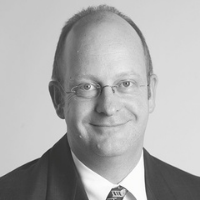 Takes part in
09:40 - 10:20

Plenary panel discussion - Examining the New NORMAL and what it means for office demand, designand the role of technology as we push to revitalise CBDs

Covid has caused massive disruption to CBDs and Commercial Real Estate. Once thriving cities, full of office buildings housing employees have been forced into lockdown with significant economic impact. What is not known is how permanent this impact will be with many companies advocating for a push back to pre-covid workplace arrangements, and others adopting hybrid working policies. In this session we gather leading industry professionals to talk about the past, present and the future of office space such as: 

Has the role of the office changed forever and what are the implications of hybrid work on city CBDs and the national economy? 

 

What role are tenants playing in defining the new office landscape?

 

What can landlords do to enhance their design, safety, air quality, wellbeing and more to attract and retain tenants?

 

Examining the role technology plays in making office spaces clean, healthy, attractive and more sustainable.

 

Looking at retail from a commercial building perspective; how can we support retailers in order for them to support the tenants of the buildings they occupy?

 

What does all of this mean for office landlords, investors and agencies and how can they work together to enhance and revitalise the CBD?

 

Panellists include:Moderated by:

14:50 - 15:10

Innovation round tables

In this session, we bring together delegates in a series of 5 facilitated round table discussions, with leading industry experts. Join a table that most interests you and discuss the latest technology and industry trends with likeminded individuals. A 20-minute facilitated discussion will run back-to-back from 2.50pm to 3.10pm. Coffee and networking will also start at 3.10pm for those who do not wish to participate in discussion groups.

Round Table 1: Warehouse Design, Construction & Fit-Out – Led by David Sanders, Director, FDC Building

Round Table 2: Warehouse Management – Led by Peter Stephan, Systems Engineering Lead, Cisco Meraki and Steven Krowitz, Inside Sales Manager – ANZ, Cisco Meraki

Round Table 3: Smart Industrial Buildings – Led by Paul Suhr, Federal Government & Public Sector Enterprise Specialist, Cisco Meraki and James Mckee, IoT & Edge Intelligence, Cisco Meraki

Round Table 4: Sustainability – Led by Simon Carter, Founding Chair, Sustainable Digitalisation Project

Round Table 5: Capital Markets Investor Insights – Led by Jesse Curtis, Head of Industrial & Fund Manager, Centuria Industrial REIT

09:45 - 10:15

Panel Discussion: Rethinking Modern Warehouse Design & Construction

In this discussion, we gather experts from various Industrial Real Estate disciplines to discuss how technology and building operating systems are both impacting today's warehouses' design, functionality and use. We ask what is causing professionals to rethink their warehousing needs and explore what considerations are critical for the successful design, construction and the ongoing facilities management of today's modern warehouses. We will address: 

Examining the best practice principles of Design, Construction and Operations

 

Incorporating new methods of laying out a warehouse 

 

Assessing Warehouse Management Software 

 

Implementing Productivity Benchmark Metrics

Location, land and Infrastructure considerations

Looking at Technology and its use in modern Industrial Real Estate

 

Putting sustainability on the table and assessing ESG principals

 

Panellists include:Moderated by:
If you'd like more of this type of content delivered straight to your inbox, Enter your information below to subscribe to our fortnightly newsletter.