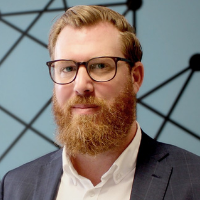 Managing Director, Morrissey Law + Advisory
Takes part in
16:20 - 17:00

Locknote panel - Looking a decade into the future and how marine biology, horticulture and mechatronics all play an important role in the Future of Construction

In this enlightening final session of 4 case studies, we hear from the Professor of Sustainable Property of UTS and some of the exciting projects Sara is working on. We hear how the unlikely combination of marine biology, horticulture and mechatronics are coming together to shape how we both build and maintain buildings and the future of construction.

HempCrete: How concrete is being re-enforced and made more sustainable by using hemp
VR: Hearing how research with Skanska is leading the way to develop VR to assist in the development and sales of green buildings
WallBots: How specially designed robots are cleaning and maintaining green walls to control heat, absorb pollutants, create oxygen and to promote the wellbeing of tenants
Algae: Examining how the cultivation of algae on the building's exterior walls can create energy and how the water can also be used to maintain green walls and toilet systems

Panellists include:Moderated by:
If you'd like more of this type of content delivered straight to your inbox, Enter your information below to subscribe to our fortnightly newsletter.