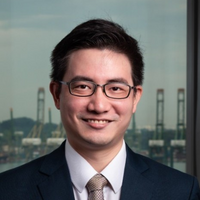 Senior Partner Manager APAC, Globalization Partners
Takes part in
14:00 - 14:40

Panel discussion: Sharing experiences of transformation in the digital office: Ensuring uninterrupted connectivity and inclusive team meetings

The key issue for the digital office is ensure that all employees, wherever they are based are on an even playing field and receive critical information in the same format. The way technology is used, especially during team meetings has a major impact on team culture and collaboration.

Panellists include:Moderated by:

13:45 - 14:00

Global case study: Internal and External digital-first approach in action

Globalization Partners builds remote teams anywhere in the world via a compliant, automated global employment platform. Their staff work remotely and hire remotely. This organisation gives us a unique window into internal and external virtual business best practice, where constantly staying abreast of latest virtual technology and employee engagement tools are crucial to success. Engaged and upskilled employees respond efficiently to a constantly streamlined external virtual hiring process. 

Best practices for onboarding your virtual team

 

Importance of proper SOPs

 

Invest in a robust virtual communication plan

 

Set clear expectations

13:30 - 14:30

Panel discussion – Comparing generational needs in your hybrid workplace: Focus on learning from peers, social engagement & innovation culture

Panellists include:Moderated by:
If you'd like more of this type of content delivered straight to your inbox, Enter your information below to subscribe to our fortnightly newsletter.