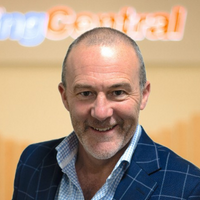 Senior Account Executive, RingCentral
Takes part in
14:00 - 14:40

Panel discussion: Sharing experiences of transformation in the digital office: Ensuring uninterrupted connectivity and inclusive team meetings

The key issue for the digital office is ensure that all employees, wherever they are based are on an even playing field and receive critical information in the same format. The way technology is used, especially during team meetings has a major impact on team culture and collaboration.

Panellists include:Moderated by:

13:00 - 13:10

Opening remarks: Addressing the virtual office challenges from the employees' perspective

Some of the biggest challenges for global virtual teamwork and remote working teams include a feeling of being disconnected, burnout, not being able to unplug, loneliness, GDPR issues and maintaining company culture.  

Team success depends on strong culture and enjoyable employee experience. All Businesses want lower turnover, higher revenue and growth. In a virtual office this is achieved via setting communication norms, prioritising trust building, team bonding, focusing on results, embracing diversity, strong onboarding to ground employees in their virtual role and via celebrating accomplishments.
If you'd like more of this type of content delivered straight to your inbox, Enter your information below to subscribe to our fortnightly newsletter.