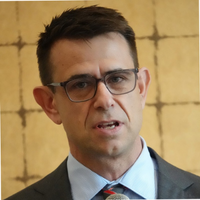 Centre for the New Workforce, Swinburne University of Technology
Takes part in
11:40 - 12:00

Alt_Shift_Office: The office reimagined and repurposed

(From a Research Partnership between Haworth + Swinburne University). The future of office routines disrupted by covid is becoming clearer with the emergence of five post-pandemic workplace models. Businesses have a great opportunity to rethink and reimagine new and better ways of working.

13:30 - 14:15

Panel discussion – Rebuilding your brand and culture in the hybrid workplace

This panel discussion brings together a group of workplace professionals who within their respective workplaces are creating the office of the future. This is an unbelievable opportunity to remake your culture and our panel shares their blueprint on how the workplace can drive positive change.

Panellists include:Moderated by:
If you'd like more of this type of content delivered straight to your inbox, Enter your information below to subscribe to our fortnightly newsletter.