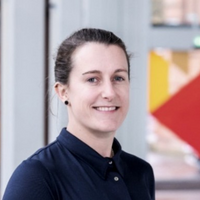 Workplace Advisor, Haworth
Takes part in
11:40 - 12:00

Alt_Shift_Office: The office reimagined and repurposed

(From a Research Partnership between Haworth + Swinburne University). The future of office routines disrupted by covid is becoming clearer with the emergence of five post-pandemic workplace models. Businesses have a great opportunity to rethink and reimagine new and better ways of working.
If you'd like more of this type of content delivered straight to your inbox, Enter your information below to subscribe to our fortnightly newsletter.