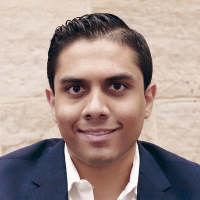 Co-Founder, Mall of the Future & Investment Manager, Panthera Group
Takes part in
14:30 - 15:15

Investors Panel Discussion: How is the convergence of Capital Markets and Real Estate reshaping the way REITs and Investors assess returns

In 2020 ESG focused equity investments outperformed traditional asset classes ie those without an ESG lens. In Q1 over US$12billion went into funds with a strong ESG practice and by October that year Morningstar reported that in the US alone, ESG focused equity funds attracted almost US$31bilion. This shift is occurring now in the real estate with investors helping to drive the much-needed change for property owners to focus on reducing emissions, water consumption and to build and maintain their buildings more sustainably. In this session with leading Australian property fund managers, we explore:

How institutional and HNW investors are changing the rules for real estate companies in relation to climate. From a fund managers perspective, what do they need to do/change in order to commit to this change?
As climate risk factors into investment decision making, what opportunities do sustainable/resilient real estate create for investors and fund managers?
What are the investment strategies and current views in relation to ESG?
Providing effective shareholder communication and meeting unified reporting obligations
Balancing social and environmental benefits with investors' expectations of return?
How do you talk to property owners about becoming climate technology investors?

Panellists include:Moderated by:

11:10 - 11:50

Buyers Roundtable: Examining the uptake, development and use of Proptech across APAC

In this session we examine the variety of user perspectives of PropTech in Australia from leading developers, building owners and construction companies. We ask how they evaluate Proptech, the decision making process and how they incorporate new technologies into their organisation.

Identifying the right Proptech to buy from and invest in – what to look for?
How to get relevant stakeholder buy in – driving outcomes while avoiding inertia
Things all Proptech's should know to enhance their chances of getting a deal done
From pilot to full scale roll-out – obstacles to be aware of in advance

Panellists include:Moderated by:
If you'd like more of this type of content delivered straight to your inbox, Enter your information below to subscribe to our fortnightly newsletter.