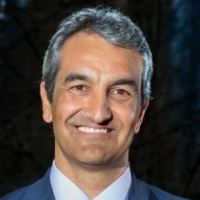 Former Head Aboriginal Affairs, Department of the Premier & Cabinet NSW
Takes part in
15:30 - 16:10

Fireside chat: Examining how we can employ and empower Indigenous Australians into the industry

In this session, we examine how employers can engage and hire more indigenous Australians and help first Australians build a successful career in Real Estate.

How do you create an effective indigenous Australian employment campaign?
What cultural considerations need to be made when looking to employ indigenous Australians?

Panellists include:Moderated by:
If you'd like more of this type of content delivered straight to your inbox, Enter your information below to subscribe to our fortnightly newsletter.