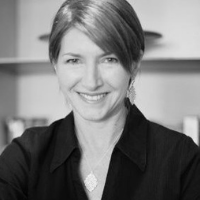 Founder and MD, Workplace Revolution - Singapore
Takes part in
16:00 - 16:45

Panel discussion: The Future of Work - Creating sustainable hybrid workplace business models

Property owners who are quick to adapt to evolving tenant expectations, who can adapt by de-densify profitably, increase health & safety protocols, and offer new products based on developing digital office needs, will emerge from this period stronger than before. This session involves sharing insights on customer data for the next generation of workforce and changes in technology that will shape our products and projects in the future. We feature a leader and four panelists to kick start audience sharing on the transitions in workplace.

14:50 - 15:30

Panel discussion – Building the virtual workplace community: Developing digital mixed reality to replicate the in-person experience for remote employees and customers

We are on the cusp of a technology and social revolution where the virtual world over-lays the physical world. The objective is to create a new deeply engaged and effective community that exists across time and space – the holy grail of the virtual office.

Panellists include:Moderated by:

17:30 - 18:10

The Singaporean experience of the flexible workplace

Employees returning to work are settling for nothing less than a safe and positive work experience. Many are insisting on flexible work arrangements. Our focus is upon how the space makes the employee feel, how it promotes the quality of their relationships and communication, and how it enhances their work performance.

Panellists include:Moderated by:
If you'd like more of this type of content delivered straight to your inbox, Enter your information below to subscribe to our fortnightly newsletter.