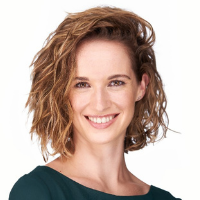 Human Geographer & Tenant Advisor, Cushman & Wakefield
Tica is passionate about exploring future society and the role of technology in the workplace and how emotional and social intelligence will become a key factor in this paradigm. She believes that applying social sciences to the corporate real estate sector is a key driver of value. In the last 4 years Tica has authored and co-authored a number of publications, spoken at various industry events and been interviewed by various TV networks and newspapers, such as the ABC, the BBC and the Australian Financial Review.
Takes part in
12:35 - 13:20

Panel Discussion: Examining space utilisation, workplace design and technological innovation in the Future of Office Space

Workplace design and innovation now more than ever plays a key role in enabling employees to return to work safely. How companies adopt new tools and approaches will determine not only the initial success in bringing their staff back to work, but also their ability to keep them there beyond the short term. In this session we will explore:

Examining healthy buildings and tenant experience in the "New Normal"
Exploring issues of safety and what this means for all parties?
Assessing how best to cater for the Mental Health of your employees
Reconfiguring workspace design from a physical perspective
The role of technology such as sensors, parking, end of trip facilities and meeting rooms
Creating flexibility with connectivity and data for re-occupancy

Panellists include:Moderated by:
If you'd like more of this type of content delivered straight to your inbox, Enter your information below to subscribe to our fortnightly newsletter.