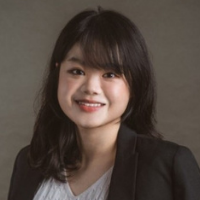 Takes part in
12:00 - 12:40

Proptech Innovation Spotlight II – The hottest new Asian companies leading the charge

In this session, we hear from leading Asian Proptechs who are delivering solutions to meet major global real estate challenges including sustainability, asset management, construction,  finance, tenant experience and more. The founders will share their insights into why they have developed these solutions and how their tech can be a gamechanger for those using it.

Panellists include:Moderated by:

10:00 - 10:40

Buyers Roundtable: Examining the uptake, development and use of Proptech in Australia

In this session we examine the variety of user perspectives of PropTech in Australia from leading developers, building owners and construction companies. We ask how they evaluate Proptech, the decision making process and how they incorporate new technologies into their organisation.

Identifying the right Proptech to buy from and invest in – what to look for?
How to get relevant stakeholder buy in – driving outcomes while avoiding inertia
Things all Proptech's should know to enhance their chances of getting a deal done
From pilot to full scale roll-out – obstacles to be aware of in advance

Panellists include:Moderated by:
If you'd like more of this type of content delivered straight to your inbox, Enter your information below to subscribe to our fortnightly newsletter.