PropTech Next Summit: 8-9 December, 2021
AUSTRALASIA'S PREMIER ANNUAL EVENT FOCUSED ON REAL ESTATE INNOVATION
The Covid-19 pandemic has completely disrupted the real estate industry. The need to digitally transform has never been greater or the stakes so high. That's why hundreds of senior real estate technology and innovation leaders are attending the Proptech NEXT Summit this December.
The Proptech NEXT Summit featured over 60 local and international speakers representing top tier companies from across the real estate ecosystem who shared their knowledge and insights.
Whether you're a technology founder, property owner, property manager, venture capitalist, agency, building developer, regulator, urban planner or something else, the Proptech NEXT Summit is where you can source the latest ideas and products and build important relationships.
Find out what it takes to become a digital first innovative business
Hear how global megatrends such as ESG, hybrid work, AI & Automation, Build to Rent, Geospatial and more are transforming real estate
Get advice on how to embrace and implement technology to solve your biggest challenges
Gain insights around the biggest tech implementation hurdles and solutions for overcoming these
Learn how to identify the right tech partners to ensure successful roll-out
Understand what factors determine the success of Proptech start-ups
Wednesday 8th – Thursday 9th December 2021
Post-conference Masterclass: Friday, 10th December
Sofitel Darling Harbour – Sydney, Australia + Virtual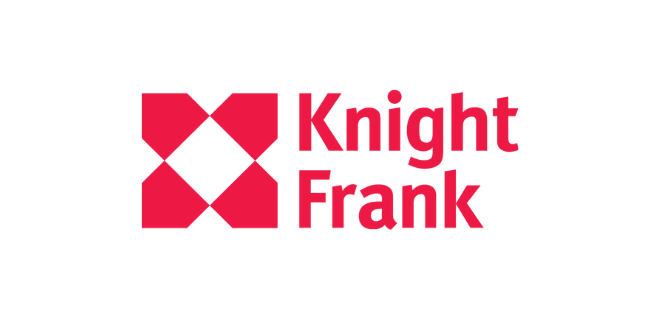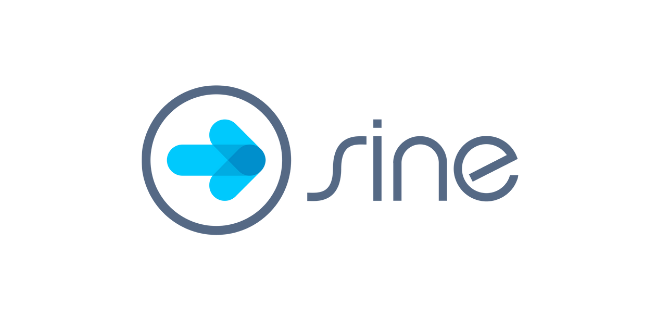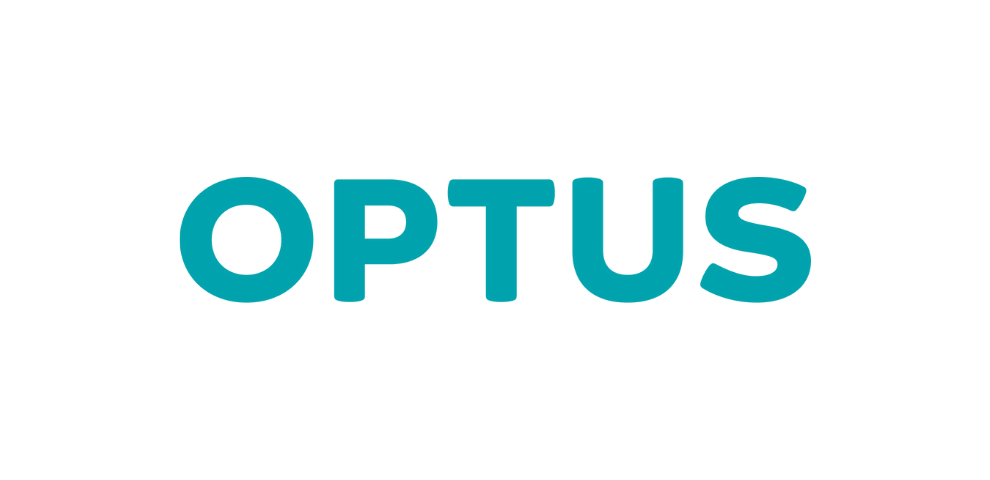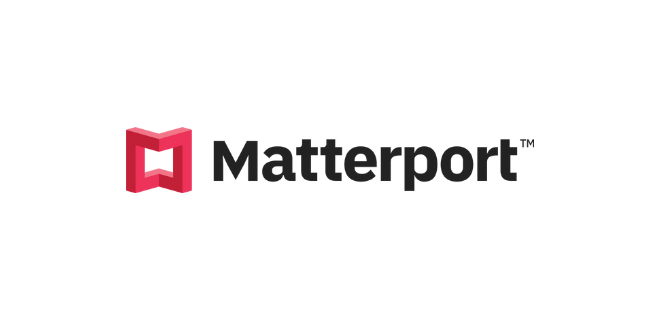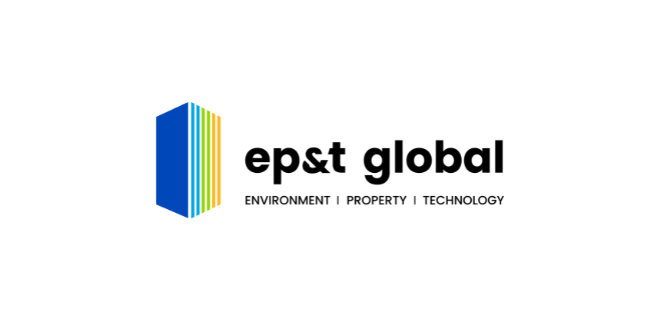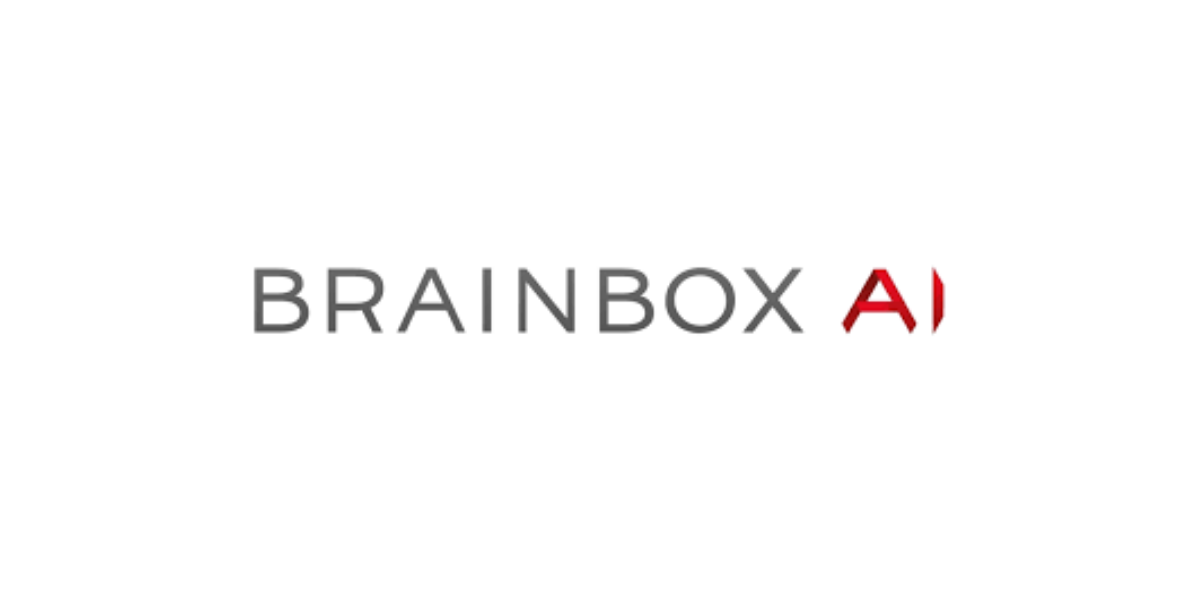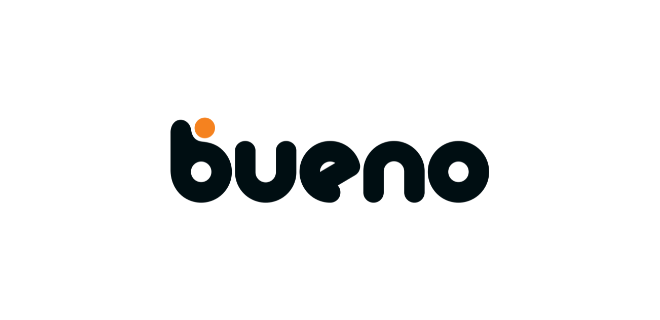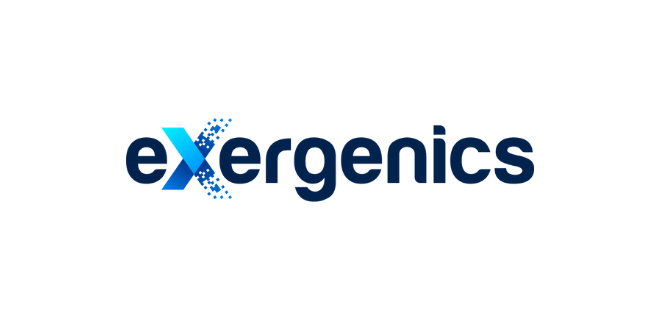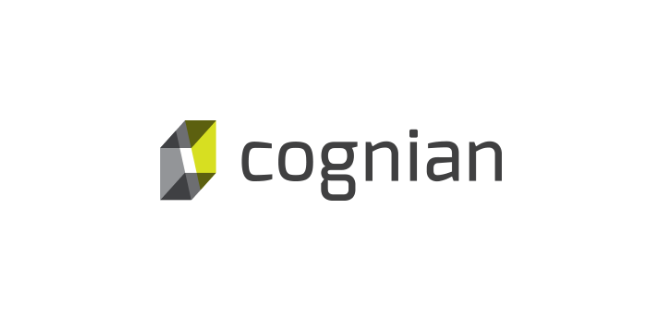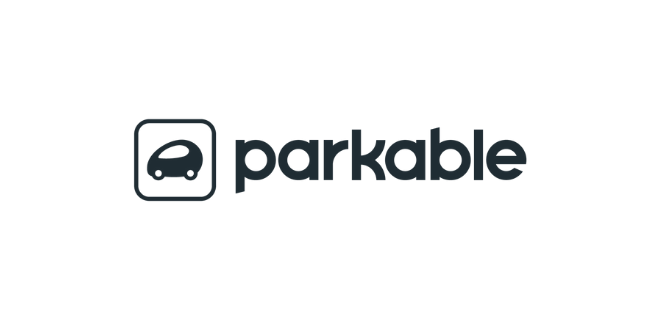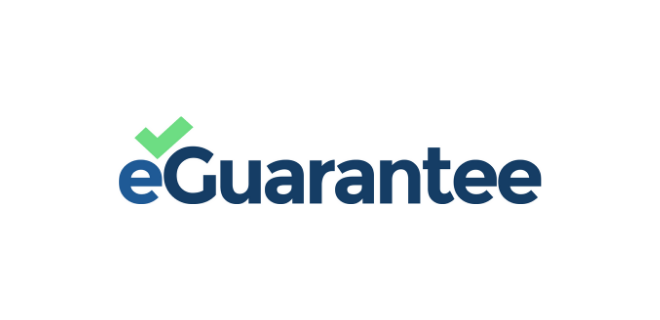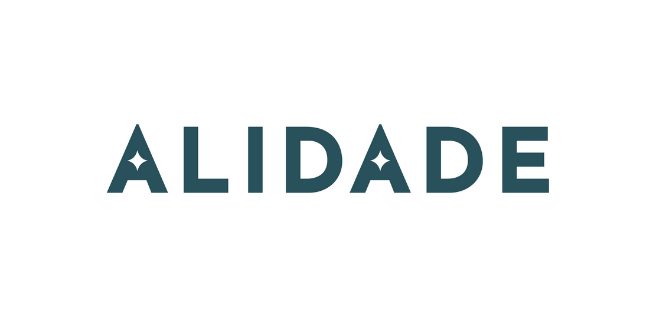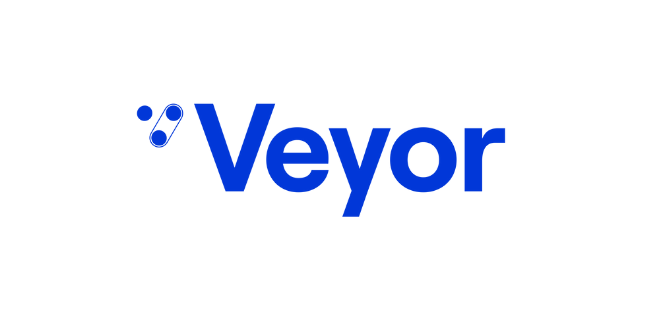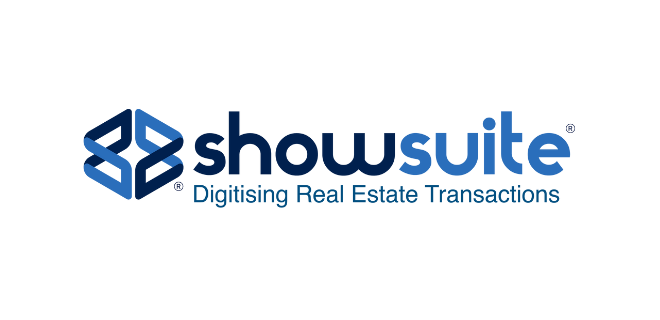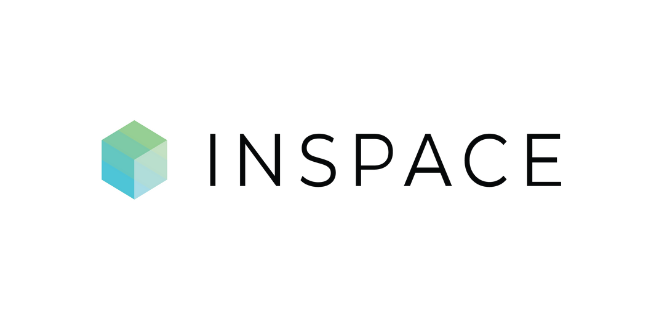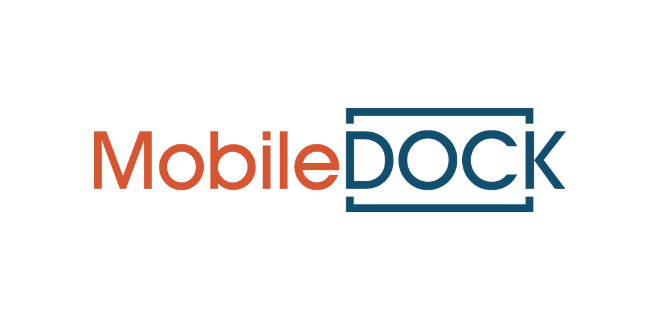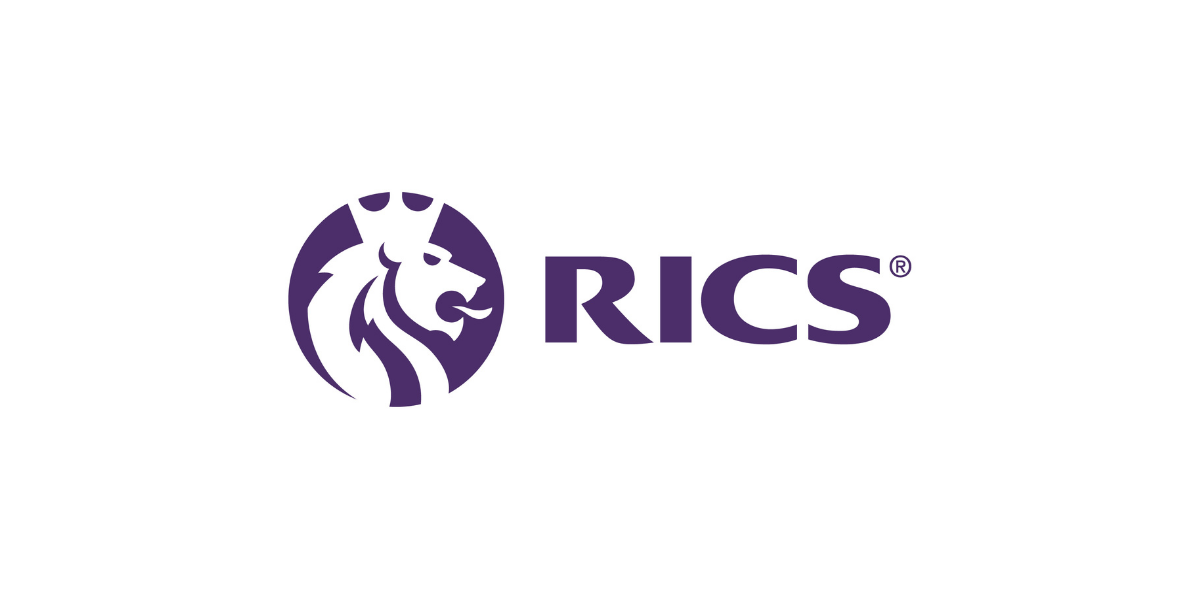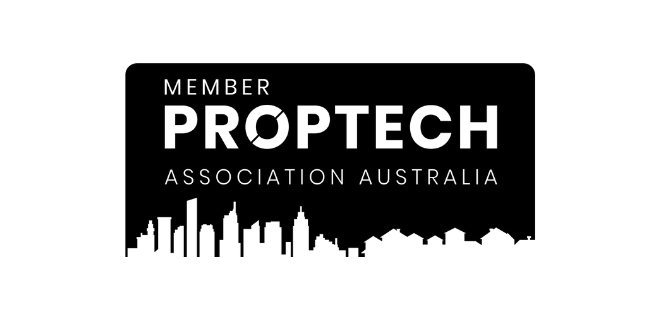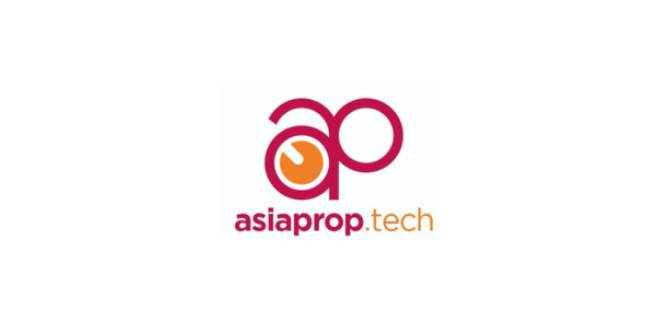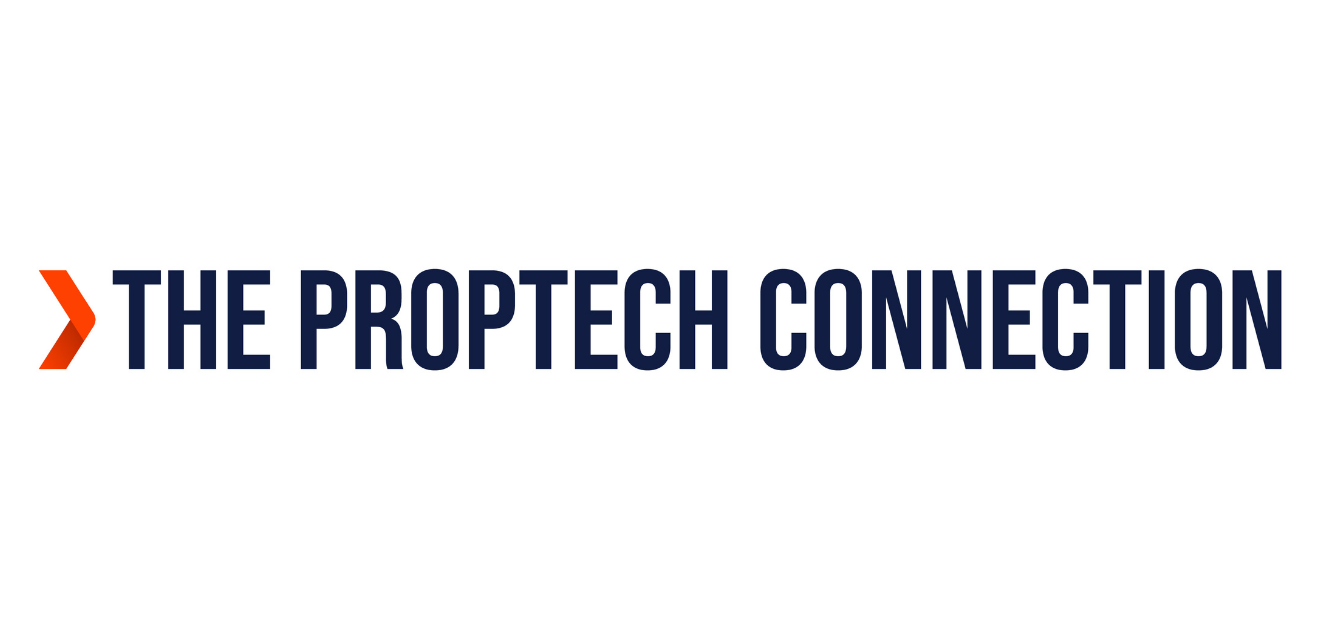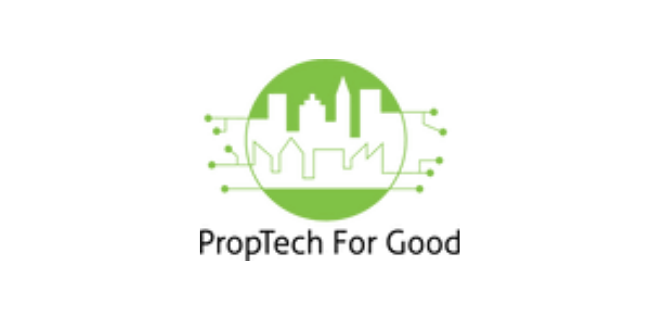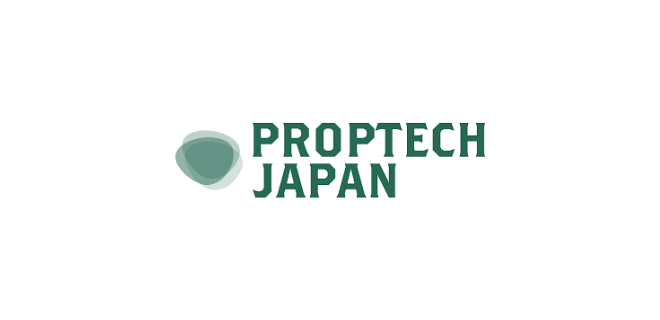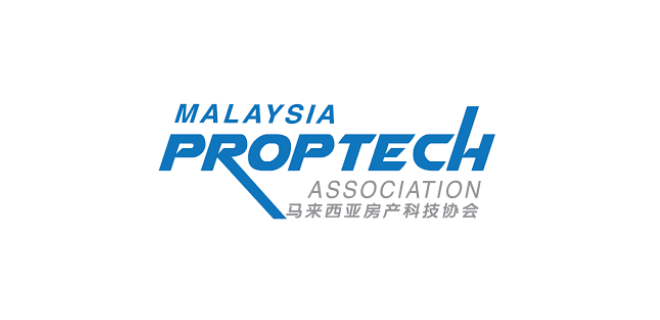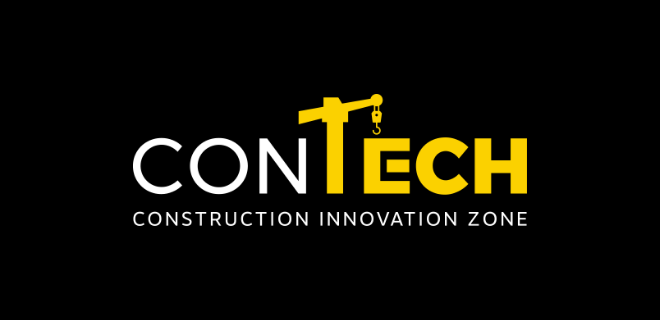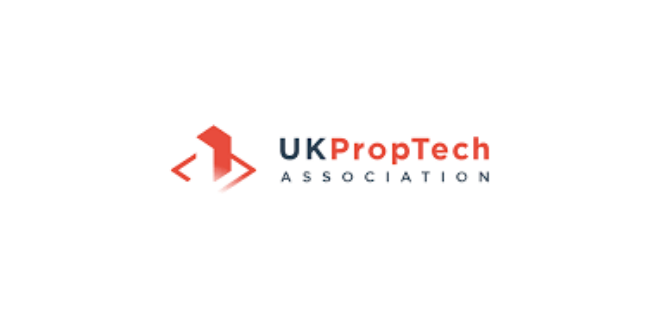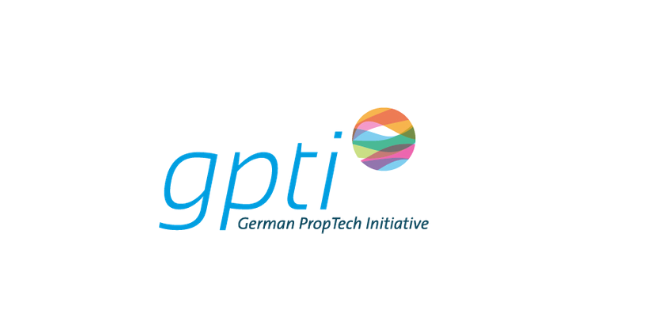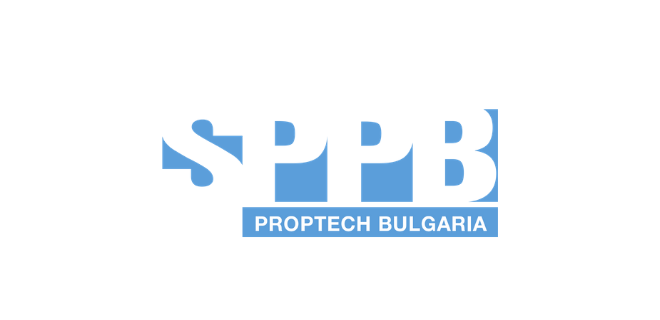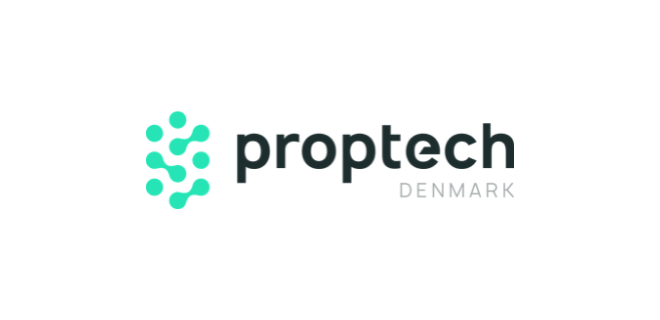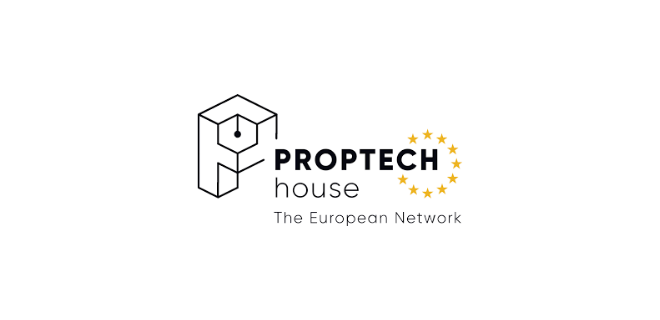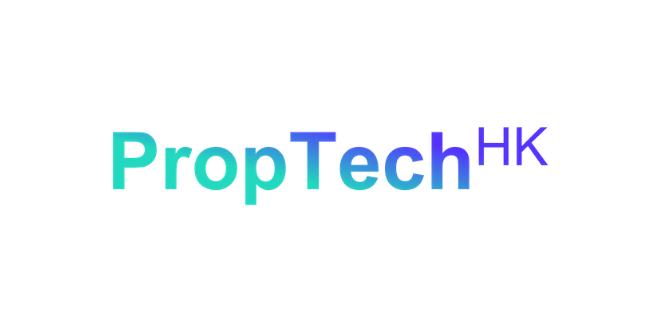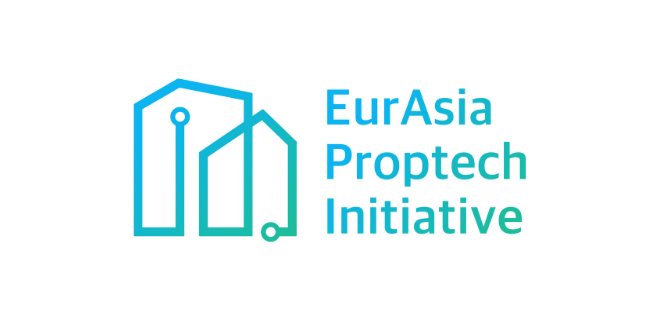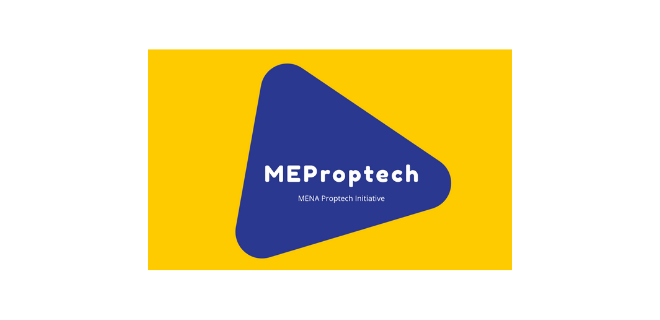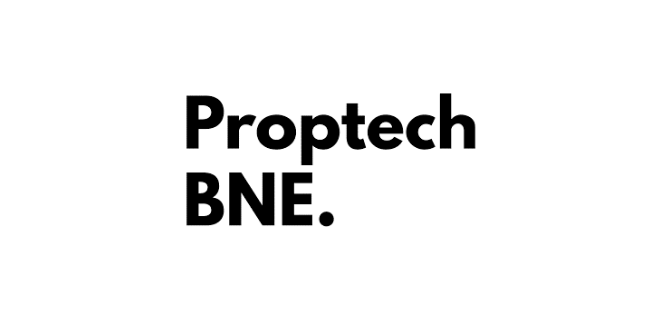 Co-Founder & Managing Partner, Fifth Wall – USA
Head of Innovation and Development Practices, Lendlease – Singapore
Chief Innovation Marketing and Technology Officer, Stockland – Australia
Co-Founder & Chairman, eGuarantee – Australia
Chief Information & Technology Officer, Charter Hall – Australia
Head of Technology & Innovation Asia, Goodman Asia – Hong Kong
General Manager – Innovations, Hines – India
Co-Founder & Managing Partner, MetaProp.vc – USA
Head of Technology, Multiplex – Australia
Geospatial Technology Evangelist, Google – UK
Founder & President, Proptech Association Australia
Head of New Ventures, Swire Properties – Hong Kong
Head of Digital Citizen Engagement – Ministry of Levelling Up, Housing and Communities, UK Government
Entrepreneur in Residence, Second Century Ventures/Reach – USA
Head of Digital & Data – Australia Hub, Laing O'Rourke – Australia
Head of Building Technology Infrastructure, Dexus – Australia
Partner, Our Innovation Fund – Australia
Head of Real Estate Technology, Optus Enterprise – Australia
Co-Founder & Chief Executive Officer, Switch Automation – Singapore
Chief Executive Officer, Asia Principal Capital – Australia
CVC Principal & Director of Innovation, Ananda Development Public Company – Thailand
Head of Open Innovation, Eureka Nova New World Development – Hong Kong
Founding Partner, Bricks Proptech Innovation – Israel
Chief Data Officer, AO PropTech – France/Morocco
Partner, Stronghold Invest – Sweden
Podcast Host, Constructing You & Founder, The Construction Coach – Australia
Chairman, European PropTech Association – Belgium
Business Strategy Director, Matterport – USA
Co-Founder, Mall of the Future & Investment Manager, Panthera Group – Australia
Winner of the First Australian 'The Apprentice', Head of Business Development, The Entourage
Manager, Asia PropTech – Hong Kong
Founder, Navatech Group – UAE
Founder, Euro/Asia PropTech Initiative – UAE
Managing Director, UK Proptech Association – UK
Chief Technology  Officer, AsBuilt – Australia
Chief Executive Officer, Foldstruct – Israel
Co-Founder, Ynomia – Australia
Global Team Leader, PropTech JAPAN
Secretary, PropTech Association Australia
Founder, PropTech Bulgaria
Founder & Quartermaster, PropTech for Good – Netherlands
Managing Director, Proptech Denmark – Denmark
Chairman, German PropTech Initiative – Germany
Chief Executive Officer, Build AI – Australia
President, PropTech Association of Malaysia
Co-Founder & Director, Groundfloor – Australia
Founder, The Proptech Connection – Australia
EMEA Managing Director, Matterport
Founder, PropTech Brisbane – Australia
Chief Executive Officer, EP&T Global – Australia
Co-Founder & CEO, eGuarantee – Australia
Co-Founder & Chief Executive Officer, Exergenics – Australia
CEO & Founder, Bueno – Australia
Chief Executive Officer, Cognian – Australia
Chief Executive, Parkable – Australia
Co-Founder and CTO , Brainbox AI – Australia
Managing Director APAC, Alidade
Partner & Head of Real Estate, PwC Australia
Global Sales Director, Honeywell Sine
Chief Executive Officer, Showsuite – Singapore
Technical Director, Watercore Australia – Australia
Chief Executive Officer and Co-Founder, Veyor – Australia
Founder and CEO, Inspace – Australia
Chief Operating Officer, MobileDOCK – Australia
World leading speakers – Hear from over 60 leading industry experts including the largest Proptech VCs from Europe and the USA, leading Proptech buyers from Asia-Pacific as well as proven and emerging Proptechs
Superior insights – Access a program that looks at all issues related to developing, scaling, buying and implementing Proptech
Global trends – Hear from speakers from all corners of the globe and learn about key regional trends, and how these might play out in your part of the world
Case studies – Hear real world examples of the impact Proptech is having across all types of assets and job functions
Investor perspective – Hear how Proptechs are reshaping the future of real estate investment globally, and where the smart money is going
Find partners – Participate in match-making sessions and connect with companies that can positively impact your organisation
Save time and money – Attend the one event that delivers all the Proptech  knowledge and connections you need
Seats are strictly limited. Summit will start in
08:00 - 09:00

Main conference registration & morning coffee

09:00 - 09:15

Chairman's opening remarks

THE BIG PROPERTY RESET: COVID-19 DISRUPTION & THE BIG TECHNOLOGY OPPORTUNITY

09:15 - 09:30

Examining the Global Proptech landscape and where Australia is positioned for growth

In this session we get an update on the development of the industry globally, where is Australia placed and what mega trends are driving change and innovation in the industry.

Looking at the global investment overview and examining the key themes and sectors being invested in today. How has it changed and how may it change over the next decade?
Where is Australia relative to the global landscape?
Where we are in innovation cycle and what is the future?

09:30 - 10:10

Tech Transformation Leaders Panel: Australia Under the Spotlight - How are Australian building owners, operators and developers finding, adopting and investing in Proptech?

In this session we look at how Proptech and Contech use has grown exponentially in Australia and why CIOs now need Proptech more than ever. This session will examine:

The state of collaboration and innovation in the Australian Proptech sector
Australian market dynamics in focus: growth, capital investment, and innovation in real estate and the drive to enhance sustainability
What technologies are on the rise across the different asset sectors in Australia and across the broader APAC region?

What

's 

needed to drive adoption of 

Prop

t

ech

within the built world to the next level?

Panellists include:Moderated by:

10:10 - 10:50

Buyers Roundtable: Examining the uptake, development and use of Proptech across APAC

In this session we examine the variety of user perspectives of Proptech in Australia from leading developers, building owners and construction companies. We ask how they evaluate Proptech, the decision making process and how they incorporate new technologies into their organisation.

Identifying the right Proptech to buy from and invest in – what to look for?
How to get relevant stakeholder buy in – driving outcomes while avoiding inertia
Things all Proptech's should know to enhance their chances of getting a deal done
From pilot to full scale roll-out – obstacles to be aware of in advance

Panellists include:Moderated by:

10:50 - 11:20

Morning coffee & networking break

FOCUS ON COMMERCIAL & INDUSTRIAL

11:20 - 11:50

International Fireside Chat I - How is Proptech enabling CRE players to emerge bigger and better post Covid-19?

In this session we get an update on the impact Proptech is having on the commercial real estate sector, and the role it will play in determining success in a post Covid world from Duke Long. Duke has over twenty years' experience in real estate and technology, across all asset classes of commercial real estate. Duke advises and sits on several start up boards and holds leadership positions in numerous real estate technology-focused organisations such as Second Century Ventures which is backed by more than 1.4 million members of the National Association of Realtors NAR.

Guest include:

11:50 - 12:15

Adopting software for evolving global trends in commercial real estate

12:15 - 12:30

Case study: eGuarantee - an evolution in Commercial Leasing

eGuarantee provides PropTech that has genuine application and benefits for the entire ecosystem within the leasing agreement; landlord, tenant, agent, rep, broker. ‍eGuarantee is more than just an alternative, it is an evolution, and one which is set to become the new standard in Australian lease security. 

12:30 - 13:15

Proptech Innovation Spotlight I: Integrating new technologies into commercial buildings

In this session, we hear from leading international Proptech start-ups and scale-ups who are delivering solutions to meet the current challenges facing commercial real estate. The founders will share their insights into why they have developed these solutions and how their tech will transform key aspects of the sector.

Proptech 1 – Trent Knox, Chief Executive Officer, EP&T Global

Proptech 2 – Tim Stewart, Co-Founder, Exergenics

Proptech 3 – Mark Blum, Chief Executive Officer, Cognian

Proptech 4 – Shaun Sergay, Co-Founder & CEO, eGuarantee

Proptech 5 – Jordan King, Global Sales Director, Honeywell Sine

Panellists include:Moderated by:

13:15 - 14:15

Networking lunch & showcase viewing

FOCUS ON INNOVATION

14:15 - 14:45

International Keynote Fireside Chat II: Proptech Innovation: Uncovering the secrets to seeding greatness in Proptechs globally

Divya Pall is Head of Innovation for Hines India and part of the global Innovation Team. Divya is tasked with identifying, developing and scaling Proptechs for Hines and their portfolio of property assets valued in excess of US$160 Billion across 240 cities in 27 countries globally. In the past year Divya has evaluated over 100 Proptechs, piloted 18 and rolled out 6 into their portfolio. In this session we examine what they look for in a Proptech, how they identify, scale and incorporate them across their mega portfolio of real estate assets globally. 

How Hines identifies and develops the highest potential, biggest impact start-ups

What are the most promising tech plays and sectors today?

Where are Hines looking for start-ups globally?

How will tech transform all real estate sectors?

What's NEXT for the property industry and Proptechs globally?

Guest include:

14:45 - 15:15

Fireside chat III: How do we foster a meaningful and collaborative industry within Australia

FOCUS ON CONSTRUCTION

15:15 - 15:45

Developing the building blocks for a comprehensive digital engineering & construction strategy

In this session, we look at how construction companies can best adopt, use and integrate Contech and digital engineering technologies into their design and construction process.

BIM and Contech: how much of the build phase is being digitalised in Australia today?
Examining the key tech behind the use and popularity of DFMA
Leveraging blockchain, AI, and IoT technologies across the entire construction value chain
Establishing partnerships with leading local and global technology partners

SPEED NETWORKING

In this fast and furious networking session we bring together attendees to get to know each other, swap details and forge new business relationships.

15:45 - 16:20

Afternoon coffee & networking break

FOCUS ON THE VC'S AND WHAT THEY WANT FROM PROPTECHS

16:20 - 17:00

VC PANEL: What are Proptech VCs doing to deliver maximum value to their investors, partners, and portfolio companies?

In this session, we hear from the VC's themselves and how they are working with Proptech's as well as their Investors and the buyers themselves to provide value to all parties and the industry overall.

What are VC's looking for in a 

PropTech

?

 

Focusing on the right technologies and making the right bets
Helping portfolio companies respond and benefit from accelerated change
Identifying opportunities for more mature start-ups to exit and return capital and profits to LPs

Panellists include:Moderated by:

17:00 - 17:30

Locknote Fireside Chat IV: Europe - Looking at how developments in Europe may shape industry trends in Australia

Magnus has been named as a top 10 Global Influencer in Proptech (twice) and is a dedicated Senior Advisor and Chief Product Officer with a 25+ year track record in developing world-class digital solutions. He spent 19 years as Chief Product Officer at the Proptech start up Datscha (Swe) which in 2019 was sold to Real Capital Analytics (US). His role as a Partner at Stronghold Invest includes the digital transformation of existing real estate portfolio companies (Newsec & NIAM), scouting and managing investment opportunities in global Proptech start-up space. In this session, we hear what drives him; what are the secrets to his success; in addition to what's it like to lecture at Cambridge; complete 2 ironman and of course what trends is he seeing that will impact Australia?

Guest include:

17:30 - 17:35

5 investor lessons

17:35 - 18:30

Chair's closing remarks & networking reception

08:30 - 09:00

Registration & morning coffee

09:00 - 09:10

Chair's opening remarks

PLANTING SEEDS AND POLISHING DIAMONDS

09:10 - 09:40

Opening Address - How to build and scale a leading start-up – the secrets of success explained

In this session we hear from Andrew Morello, the Winner of the first Australian 'The Apprentice' on what it takes to be a successful entrepreneur. Andrew is an experienced venture capitalist and avid property investor and in his role with 'The Entourage' he works with start-ups to help them scale. A day ahead of his masterclass on the same topic, Andrew will lift the lid on the secrets to success, the most common mistakes start-ups make and  lessons for to those looking to be the next Australian Unicorn.

09:40 - 10:10

International Fireside Chat V: How to catch a Unicorn - Accelerating Proptechs and the story behind the success of Fifth Wall

In this session, we hear from Brendan Wallace, the Co-Founder of the largest VC fund devoted to real estate, with over $1 billion of assets under management. We hear about the evolution of Fifth Wall and how they see the future of the CRETech sector taking shape, where the next unicorn is likely to come from and the ultimate impact that tech will have upon the Built World. We take a moment to hear about the man himself and what are the secrets to his success and what drives him to be so successful.

Why Proptech is the solution to real estate's Covid-19 slump
Global Proptech markets and Australia: The state of collaboration and innovation
Realising the ROI of Proptech and how start-ups can avoid the scaling struggles
What are the lessons learnt along the way and what is next for Fifth Wall?

Guest include:

10:10 - 10:35

Examining how 5G will be a game changer for Commercial Real Estate & Beyond

In this session, we hear from Ross O'Toole, Head of Business Technology on how Optus is providing carriage to disrupt and digitalise commercial real estate. How by connecting people, devices and building IOT will transform the built world and PropTechs across APAC. In his presentation Ross will examine: 

Examining the real 5G opportunity for landlords, agencies and tenants; how to realise them and what challenges need to be overcome over the coming years?

 

Understanding how IOT will allow you to run your building more efficiently and enhance sustainability while improving your tenant's user experience 

 

What is actually being disrupted and what are the benefits these changes will provide in terms of data and analytics and the insights gleaned into tenant experience and usage?

 

How will this information impact Recoverable Outgoings across digitalised buildings?

 

Examining broader examples from retail to Optus Stadium and to what is actually happening abroad and what can Australian landlords and building operators can learn from their experience?

 

10:35 - 10:55

Case Study: Brainbox AI

10:55 - 11:30

Morning coffee & networking break

11:30 - 12:10

FOUNDERS PANEL: Making NEXT happen - Rise of the Proptech: Reviewing the technologies, people and companies taking the real estate industry into the "digital" era

In this session, we look at some of Australia's most successful Proptech start-ups and examine how they have so successfully scaled up and in some cases, sold for in excess of US$1billion. We ask their Founders what drives them, how they fostered their entrepreneurial spirit the roadblocks they encountered and how they overcame them. We also look forward and ask where is the industry headed and how can new Proptechs rise to meet the challenges facing construction in the future?

What are the factors that make a successful Proptech?
Looking at the Founders: what traits do they feel they have in common and are crucial to success?
Scale: how do you achieve this, and convince investors and buyers to come along for the ride?
NEXT: what technologies have the potential to truly disrupt, transform and have an impact on carbon reduction, health and wellbeing, design and build, asset management and productivity?

Panellists include:Moderated by:

12:10 - 12:40

Turning buildings into data and digital assets

The events of the past year have redefined how CRE business is conducted. Demand for office and retail space has been impacted by social distancing, shutdowns and remote work policies. Even as stores reopen and employees gradually return to the workplace, the way we interact with one another and the spaces we inhabit has fundamentally changed. Join James, EMEA Managing Director, Matterport, in this session. He will share how CRE professionals and property owners can succeed in an evolving CRE space by prioritizing innovation and investing in a transformative digital strategy to capture new competitive advantages in today's challenging market.

12:40 - 13:40

Networking lunch & showcase viewing

CROUCHING TIGER, HIDDEN DRAGON - FOCUS ON ASIA

13:40 - 14:20

Panel Discussion: Meet the people driving Proptech development and real estate innovation across Asia

In this session we hear from leading pioneers from the Asian Proptech scene and real estate industry. Asia is the largest continent in the world and its economic rise over the last 3 decades has been enormous. This in turn has led to monumental construction and development across all sectors of real estate. In this session we hear from the people  enabling innovation in the hottest real estate market on earth.

Examining the state of play in the Asian Proptech landscape
What are the main differences with regards to buyer needs and Proptech adoption between the more traditional markets of Japan, Hong Kong and Singapore and the newer markets of Thailand and Malaysia?
What developments are occurring in Asia that may impact the industry in Australia?
What are the hottest companies and technologies that we should expect to see come out of Asia in the near future?

Panellists include:Moderated by:

14:20 - 15:20

Proptech Innovation Spotlight II: Construction, Commercial and Residential Innovation

In this session, we hear from companies who are each delivering solutions to meet the current challenges in Real Estate. The speakers will share their insights into why they have developed these solutions and how their tech will drive innovative outcomes for the entire real estate community including construction, commercial building owners and operators, and residential.

PropTech 1: Toby Littin, Chief Executive, Parkable
PropTech 2: James Bingham, Managing Director APAC, Alidade
PropTech 3: Chris Mason, Chief Operating Officer, MobileDOCK
PropTech 4: Justin Liang, Founder and Chief Executive Officer, Inspace 
PropTech 5: Karamjit Singh, Chief Executive Officer, Showsuite
PropTech 6: Richard Fifita, Chief Executive Officer and Co-Founder, Veyor 

Facilitated by:
Simon Hayes, Secretary, PropTech Association Australia 

Panellists include:Moderated by:

FOCUS ON ESG & SUSTAINABILITY

15:50 - 16:20

Afternoon coffee & networking break

15:20 - 15:50

Innovation round tables

In this session, we bring together delegates in a series of 5 x 30 minute facilitated round table discussions, with leading industry experts. Join a table that most interests you and discuss the latest technology and industry trends with likeminded individuals. Coffee and networking will also start for those who do not wish to participate in the discussion groups. 

Round Table 1: Bridging the Gap: Overcoming integration challenges between PropTech and large corporates – Led by: Luke Dixon, Head of Research, AMP Capital
Round Table 2: How technology can be used to increase the utilisation and efficiency of loading docks, and reduce congestion in cities and urban destinations – Led by: Chris Mason, Chief Operating Officer, MobileDOCK
Round Table 3: Making your commercial property more sustainable doesn't have to cost the earth. In fact, it doesn't have to cost at all – Led by: Trent Knox, Chief Executive Officer, EP&T Global
Round Table 4: VC & Investor Insights – Led by: Stephen Macdonald, Founder, The Proptech Connection 
Round Table 5: How can the Australian property industry keep up in an ever evolving world? – Led by: Shaun Sergay, Co-Founder & CEO, eGuarantee

BUILDINGS, PEOPLE, CLIMATE & TECH – PREDICTIONS FOR A BRAVE NEW BUILT WORLD

16:20 - 17:00

Sustainability, Net Zero & Technology – Investment for Good: Examining what's NEXT in sustainability and climatech

In this session, we hear from leading European Proptech network leaders what is next in Sustainability in Europe. What lessons have been learnt, what are they working on now, and what challenges and opportunities do they see emerging in Europe in terms of ecosystem, market, and funding.

Panellists include:Moderated by:

17:00 - 17:30

Closing keynote address: Technology, data, privacy and the road ahead – predictions for business and humanity

In this final session, we hear from Ed Parsons who is the Head of Geospatial Technologies for Google. He will look at how the world has changed and explain why nothing will ever be the same again. Ed and his team are pioneering geospatial technologies that will allow people to access IOT from any and everywhere. Alexa and Siri will be all over the built world and people will be able to access information where and whenever directly into their ears or onto their eye-screens. What will this mean for humanity, privacy and what will we do with the abundance of data are just some of the areas Ed will explore as he asks you to buckle in for a glimpse of the future and just how amazing the world will be in just a few short years to come.

17:30 -

Chair's close and end of conference