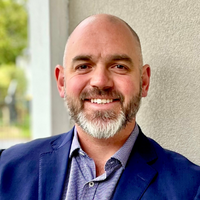 CEO & Portfolio Manager, Haven Wealth Fund
Takes part in
13:45 - 14:30

Panel Discussion: Planet, Profit, People: Successfully implemented specific, practical, and transparent ESG strategies means committing to ESG can be good for the environment and business too but what does this look like for CRE?

Explicit pivoting toward a long-term sustainable business strategy is now being viewed as crucial to continued corporate success and longevity

In this session, we look at implementing a successful ESG strategy in the built environment and how to pre-position your Organisation for continued growth and sustainability.

ESG Governance, Data and Risk Management frameworks that achieve CRE compliance
Monitoring internal and external ESG metrics
Troubleshooting blind spots
Advanced AI, Deep data analytics, sensors, modelling capabilities
ESG as an integral driver of economic recovery and long-term portfolio value

Panellists include:Moderated by:
If you'd like more of this type of content delivered straight to your inbox, Enter your information below to subscribe to our fortnightly newsletter.