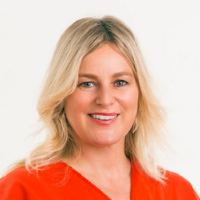 Non-Executive Director, Open Cities Alliance & CEO, NSW Circular
Lisa is a circular economy and zero-carbon business transformation leader. She has been successfully advising industry and governments in developing new policy frameworks and regulations that bring about market change to enable the circular zero-carbon economy over the past 14 years. This work has covered the energy, water, waste and mobility sectors in the UK and Australia. Lisa established and led the Open Cities Alliance, a peak industry association with unique membership from the government to private sector and research organisations. Open Cities advocates for the circular economy, prosumer rights and new local utility and mobility precinct approaches. In Australia, Lisa initiated and established the Australian Solar Thermal Association (AUSTELA), advised electric mobility providers, and worked with Flow Systems from a start-up sustainable water utility to its major role in shaping a new sustainable water and now multi-utility market. Starting her career as a political journalist working in the national press gallery, Lisa moved to advising ministers and premiers on education and climate policy, before heading to the UK to help establish the Clinton Climate Initiative.
Takes part in
16:40 - 17:20

Panel Discussion: Examining the role of smart buildings in realising innovation, sustainability and the circular economy within cities

In this session we examine the goals and outcomes of Smart Buildings and Precincts in the broader context of Smart Cities. The session will examine:

What are the outcomes we want from a smart building for the people and companies that live and work in them?
Examining how smart buildings form the basis of a broader smart city
Looking at how smart buildings foster an environment for innovation and can play a key role in collaboration between companies and enhancing the economy
How do smart buildings fit into the circular economy and what does this mean for the users of the buildings and society overall?
Supporting the shift towards sustainable consumption and production patterns with respect to the built environment.

Panellists include:Moderated by:
If you'd like more of this type of content delivered straight to your inbox, Enter your information below to subscribe to our fortnightly newsletter.