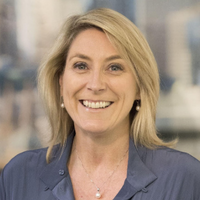 Chief Mental Health Officer, PwC
Takes part in
13:30 - 14:30

Panel discussion – Delivering wellness strategies,  human connectedness, and improving the remote employee experience

Our panel explores proactive ways the workplace experience is evolving to improve mental health of employees. We also consider employee wellness and engagement programs that specifically target remote/hybrid workers.

Panellists include:Moderated by:
If you'd like more of this type of content delivered straight to your inbox, Enter your information below to subscribe to our fortnightly newsletter.