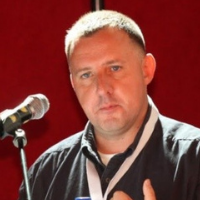 Geospatial Technology Evangelist, GOOGLE
Takes part in
17:00 - 17:30

Closing keynote address: Technology, data, privacy and the road ahead – predictions for business and humanity

In this final session, we hear from Ed Parsons who is the Head of Geospatial Technologies for Google. He will look at how the world has changed and explain why nothing will ever be the same again. Ed and his team are pioneering geospatial technologies that will allow people to access IOT from any and everywhere. Alexa and Siri will be all over the built world and people will be able to access information where and whenever directly into their ears or onto their eye-screens. What will this mean for humanity, privacy and what will we do with the abundance of data are just some of the areas Ed will explore as he asks you to buckle in for a glimpse of the future and just how amazing the world will be in just a few short years to come.
If you'd like more of this type of content delivered straight to your inbox, Enter your information below to subscribe to our fortnightly newsletter.