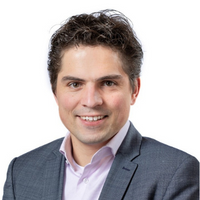 Digital Director, VK Architects & Engineers - Netherlands
Takes part in
16:50 - 17:30

Panel discussion – Industry 4.0 sandboxes and the future of digital twins

For our last panel we reflect upon where the digital twin strategy will take us based upon promising R&D and stronger ESG regulations. We also consider the evolving needs of asset managers in twinning and automating complex business and social systems within buildings, cities and civil infrastructure.  

Panellists include:Moderated by:

13:50 - 14:40

Panel discussion – Digital twin user experiences to improve asset performance

As the concept of a digital twin becomes clearer, the focus is shifting from exploring the technology to focusing on how to capture value from it across the asset lifecycle.  

Panellists include:Moderated by:
If you'd like more of this type of content delivered straight to your inbox, Enter your information below to subscribe to our fortnightly newsletter.