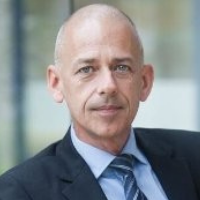 Chairman, European PropTech Association
Takes part in
16:20 - 17:00

Proptech innovation showcase: Looking at how PropTech's are driving innovation, enhancing efficiencies and cost savings across the industry

In this session, we hear from 4 leading international PropTech start-ups and scale-ups who are delivering solutions to meet the current challenges facing the Industrial Real Estate sector. The founders will share their insights into why they have developed these solutions and how their tech will transform key aspects of the Industrial and Logistics sectors.

Panellists include:Moderated by:

17:00 - 17:30

Locknote Fireside Chat IV: Europe - Looking at how developments in Europe may shape industry trends in Australia

Magnus has been named as a top 10 Global Influencer in Proptech (twice) and is a dedicated Senior Advisor and Chief Product Officer with a 25+ year track record in developing world-class digital solutions. He spent 19 years as Chief Product Officer at the Proptech start up Datscha (Swe) which in 2019 was sold to Real Capital Analytics (US). His role as a Partner at Stronghold Invest includes the digital transformation of existing real estate portfolio companies (Newsec & NIAM), scouting and managing investment opportunities in global Proptech start-up space. In this session, we hear what drives him; what are the secrets to his success; in addition to what's it like to lecture at Cambridge; complete 2 ironman and of course what trends is he seeing that will impact Australia?

Guest include:

-

Europe and the Middle East: Assessing the Proptech drivers and landscape across different real estate markets

Europe and the Middle East couldn't be more different in terms of culture and real estate. Europe has 98% old buildings while the much of the Middle East has been developed over the last 1-2 decades. However, EMEA offers big opportunities for investment and collaboration and a burgeoning opportunity for astute Proptechs.

Panellists include:Moderated by:
If you'd like more of this type of content delivered straight to your inbox, Enter your information below to subscribe to our fortnightly newsletter.