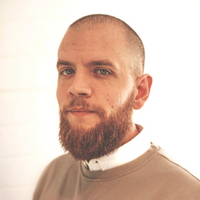 Implementation Director, Twinview - United Kingdom
Takes part in
16:50 - 17:30

Panel discussion – Industry 4.0 sandboxes and the future of digital twins

For our last panel we reflect upon where the digital twin strategy will take us based upon promising R&D and stronger ESG regulations. We also consider the evolving needs of asset managers in twinning and automating complex business and social systems within buildings, cities and civil infrastructure.  

Panellists include:Moderated by:

16:00 - 16:20

The future of commercial property – Inside the smart building transformation

Twinview is a browser-based Digital Twin platform for the property sector connecting building systems' data to a 3D model viewed on a single dashboard. Earlier this year Twinview integrated with Great Portland Estates The Hickman – creating the most intelligent building in the world. We hear from the implementer and the client. 
If you'd like more of this type of content delivered straight to your inbox, Enter your information below to subscribe to our fortnightly newsletter.