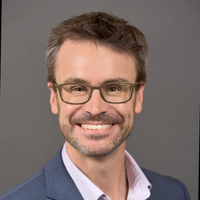 Solution Engineering Team Lead – AEC, Esri - USA
Takes part in
09:35 - 10:00

Getting started with digital twins: Lessons from the southern hemisphere's largest pumped-hydro project

Snowy 2.0 is an Australian pumped-hydro mega project that will underpin thousands of megawatts of renewable energy through its 2,000MW of capacity to pump, store and generate electricity. The project is a major expansion of the original Snowy Mountains Hydroelectric Scheme constructed more than 70 years ago. While the setting is the same, the tools used throughout the planning, design and future operation and maintenance stages of the project and asset lifecycle are very different.

Snowy 2.0 understands the value of digital engineering – the ability to build assets first virtually and then physically – providing valuable insights, creating efficiencies and delivering savings across every project phase. Discover how GIS integration is enabling the reuse of BIM and drone imagery for virtual tours, driving efficiency and collaboration, while planned IoT integration will provide living twin capability to sense and simulate scenarios.

11:25 - 12:05

Roundtable 7: Ensuring effective BIM/GIS data integration for digital twin applications 

Panellists include:Moderated by:
If you'd like more of this type of content delivered straight to your inbox, Enter your information below to subscribe to our fortnightly newsletter.