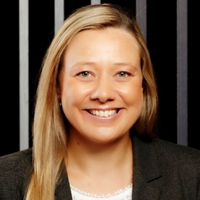 GM Sustainability Global Real Estate, QIC
Takes part in
16:15 - 17:00

Panel discussion: ESG impact vs ESG alpha – Where will ESG investing be in five years' time?

Five years ago, the term ESG investing was new. Now, according to the GSIA, one in three dollars invested globally is invested in ESG assets. The problem is that asset managers can construct portfolios branded as ESG in any way they like. Also, ESG funds are measured against benchmarks for financial returns; they are not measured on the impact they deliver. Can sustainable investment really save the world?

Panellists include:Moderated by:
If you'd like more of this type of content delivered straight to your inbox, Enter your information below to subscribe to our fortnightly newsletter.