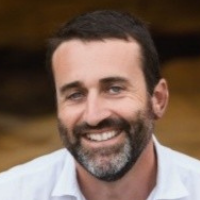 Chief Executive Officer, Schools Infrastructure NSW
Takes part in
14:10 - 14:45

Fireside Chat - Modern Methods of Construction (MMC), Modular, Kit of Parts & DfMA: How off-site manufacturing is revolutionising the construction industry

Emerging from the razor-sharp efficiencies of the aerospace, automotive industries and the principals of lean manufacturing, the philosophy of Design for Manufacturing, Assembly & Disassembly (DfMA) is gaining ground in the off-site construction space. So what are the prerequisites for success, what are the important distinctions between a product and project, and how are modern methods of construction (MMC) transforming the competitive edge of those adopting it? How is it affecting the procurement of Design? How is it helping address the supply needs in the Education Sector? What impact can modern methods of construction have on that vexed issue of some D&C multi-residential quality in NSW?

Let's first unpack the distinction in the many terms bouncing around…
DfMA – are we there yet mum?
Examining the key benefits behind the adoption of MMC and specifically DfMA
What are the risks, obstacles & challenges to successful project funding, authority approvals & delivery?
From where will the inevitable disruptions to those conducting business as usual (or only small incremental improvements) emerge?
Sustainability & MMC in the Circular Economy

Guest include:
If you'd like more of this type of content delivered straight to your inbox, Enter your information below to subscribe to our fortnightly newsletter.