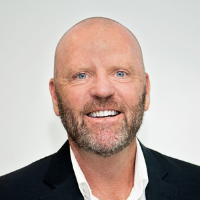 Chief Executive Officer, EP&T Global
Takes part in
15:20 - 15:50

Innovation round tables

In this session, we bring together delegates in a series of 5 x 30 minute facilitated round table discussions, with leading industry experts. Join a table that most interests you and discuss the latest technology and industry trends with likeminded individuals. Coffee and networking will also start for those who do not wish to participate in the discussion groups. 

Round Table 1: Bridging the Gap: Overcoming integration challenges between PropTech and large corporates – Led by: Luke Dixon, Head of Research, AMP Capital
Round Table 2: How technology can be used to increase the utilisation and efficiency of loading docks, and reduce congestion in cities and urban destinations – Led by: Chris Mason, Chief Operating Officer, MobileDOCK
Round Table 3: Making your commercial property more sustainable doesn't have to cost the earth. In fact, it doesn't have to cost at all – Led by: Trent Knox, Chief Executive Officer, EP&T Global
Round Table 4: VC & Investor Insights – Led by: Stephen Macdonald, Founder, The Proptech Connection 
Round Table 5: How can the Australian property industry keep up in an ever evolving world? – Led by: Shaun Sergay, Co-Founder & CEO, eGuarantee

12:30 - 13:15

Proptech Innovation Spotlight I: Integrating new technologies into commercial buildings

In this session, we hear from leading international Proptech start-ups and scale-ups who are delivering solutions to meet the current challenges facing commercial real estate. The founders will share their insights into why they have developed these solutions and how their tech will transform key aspects of the sector.

Proptech 1 – Trent Knox, Chief Executive Officer, EP&T Global

Proptech 2 – Tim Stewart, Co-Founder, Exergenics

Proptech 3 – Mark Blum, Chief Executive Officer, Cognian

Proptech 4 – Shaun Sergay, Co-Founder & CEO, eGuarantee

Proptech 5 – Jordan King, Global Sales Director, Honeywell Sine

Panellists include:Moderated by:
If you'd like more of this type of content delivered straight to your inbox, Enter your information below to subscribe to our fortnightly newsletter.