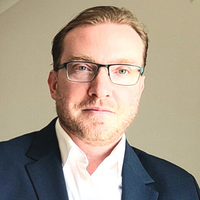 Head Of Digital Transformation - Asia Pacific, Veolia Water Technologies
Takes part in
13:50 - 14:40

Panel discussion – Digital twin user experiences to improve asset performance

As the concept of a digital twin becomes clearer, the focus is shifting from exploring the technology to focusing on how to capture value from it across the asset lifecycle.  

Panellists include:Moderated by:

14:40 - 15:00

Digital twin project outcomes for water utility asset managers

Industry studies and a vast portfolio of pan-sector examples show us the benefits of twins for enhanced performance, optimised usage, better predictions and better decision-making. But, the question remains – how will it generate benefit for your organisation specifically? This twinning case study outlines the key outcomes to date for a global leader in water management.  
If you'd like more of this type of content delivered straight to your inbox, Enter your information below to subscribe to our fortnightly newsletter.