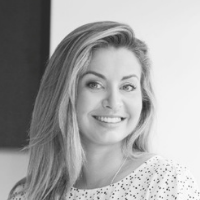 National Director, Logistics Leasing, The GPT Group
Takes part in
16:20 - 17:00

Proptech innovation showcase: Looking at how PropTech's are driving innovation, enhancing efficiencies and cost savings across the industry

In this session, we hear from 4 leading international PropTech start-ups and scale-ups who are delivering solutions to meet the current challenges facing the Industrial Real Estate sector. The founders will share their insights into why they have developed these solutions and how their tech will transform key aspects of the Industrial and Logistics sectors.

Panellists include:Moderated by:

09:35 - 10:25

Panel discussion: Reviewing the Mega-Trends driving the demand for Industrial Real Estate

Tenant Experience – Looking at the changing needs and requirements of industrial tenants in the era of online shopping and sustainability

Leasing – With rising demand and lack of supply, how will the increasing requirements of the Industrial Real Estate sector be met?

Last-mile delivery – exploring the growth of e-commerce and how it has changed requirements of industrial users. What specifically are logistics providers looking for in a building?

Data Centres – The Data Centre segment is unique and growing every year. How will these demands impact the industry?

Cold storage – What does the extremely limited supply of refrigerated warehouse space mean for the market?

Smart Buildings – How can BMS, BIM Integration, analytics and access control be used within an industrial building setting?

Automation & Robotics – How is Automation and AI changing the landscape and creating opportunities in Industrial?

Encouraging 

Diversity

 

– 

Examining how the industry can 

support and 

encourage more women to get involved in and develop their career 

with

in the 

Industrial Real Estate 

sector

?

 

Panellists include:Moderated by:
If you'd like more of this type of content delivered straight to your inbox, Enter your information below to subscribe to our fortnightly newsletter.