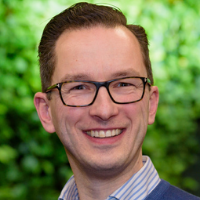 Founder & Quartermaster, PropTech for Good
Takes part in
16:20 - 17:00

Sustainability, Net Zero & Technology – Investment for Good: Examining what's NEXT in sustainability and climatech

In this session, we hear from leading European Proptech network leaders what is next in Sustainability in Europe. What lessons have been learnt, what are they working on now, and what challenges and opportunities do they see emerging in Europe in terms of ecosystem, market, and funding.

Panellists include:Moderated by:
If you'd like more of this type of content delivered straight to your inbox, Enter your information below to subscribe to our fortnightly newsletter.