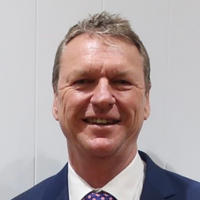 Branch Manager, MicoNZ Ltd
Takes part in
Workforce management strategies for a post-covid era Webinar

View Full Event

13:45 - 14:30

Panel discussion: Reframing the approach to Workforce Management - Changing paradigms of how workers are viewed and what should be included in a high value wellness program

Every member of a workforce adds value and as such should be respected as a professional. Management signals this by providing a competitive salary, adding non-monetary benefits and perks, recognising employee achievements, improving work safety, and including employees in decision making. In this session we examine how wellbeing is changing how employees are viewed and valued by their organisation.

Fostering employee wellbeing by considering the internal and extrinsic advantages of implementing a post-covid wellness program. 

 

Creating a learning and development culture based on the key literacies of financial, digital, educational, social emotional and physical wellbeing.

 

Implementing strategies designed to elevate an employee's wellbeing, especially if they have been collaboratively involved in its formulation. 

 

Looking at the experience of pivoting workforce management in the pandemic and what lessons our panellists have learnt for the 'future of work'. 

 

Panellists include:Moderated by:
If you'd like more of this type of content delivered straight to your inbox, Enter your information below to subscribe to our fortnightly newsletter.