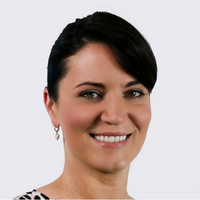 Real Estate Segment Lead, Schneider Electric
Takes part in
09:40 - 10:00

The New Alliances

We are seeing a growing trend of owners and occupiers in Commercial Real Estate jointly delivering technology solutions. From cybersecurity to data management, smart workplaces & sustainability targets, learn about how formerly competing stakeholders are now working together to achieve common goals.

09:00 - 09:40

Panel discussion: When planning for the future of work, what are the most sustainable hybrid workplace business models?

Property owners who are quick to adapt to evolving tenant expectations, who can adapt by de-densify profitably, increase health & safety protocols, and offer new products based on developing digital office needs, will emerge from this period stronger than before. This session involves sharing insights for the next generation of workforce.

Panellists include:Moderated by:
If you'd like more of this type of content delivered straight to your inbox, Enter your information below to subscribe to our fortnightly newsletter.