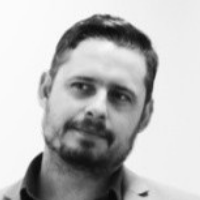 Digital Design Manager, Richard Crookes
Takes part in
11:30 - 12:15

Panel session: Developing the framework for a comprehensive Digital Engineering & Construction strategy

In this session, we look at how companies can best adopt, use and integrate digital engineering within their approach to design and construction.

Digital first – why everything needs to begin with a digital mindset
Defining the outcomes you want from your digital engineering team and platform
Establishing the right tech to use
Making the shift from a project manager to a digital project manager to support the outcomes you want within your organisation and the across the supply chain?
Exploring how design and contracting firms can best transform themselves with cutting edge digital technologies to lead industry-wide innovation with reasonable risk and investment

Panellists include:Moderated by:
If you'd like more of this type of content delivered straight to your inbox, Enter your information below to subscribe to our fortnightly newsletter.