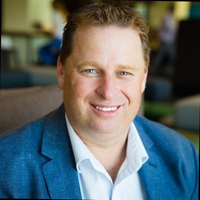 Takes part in
10:40 - 11:00

TechBytes – Conversation starters – 5 minute pitches

Panellists include:Moderated by:

12:30 - 13:10

CRE INNOVATION TECH TALKS: How is office space being reimagined for a new era of work

In this rapid fire session, we hear from 4 forward thinking PropTech companies and how they are creating technologies for the lasting shift toward remote and hybrid work within the physical workplace. The session is being facilitated by REACH Australia who accelerate the top growth companies into the global real estate industry.

Panellists include:Moderated by:
If you'd like more of this type of content delivered straight to your inbox, Enter your information below to subscribe to our fortnightly newsletter.