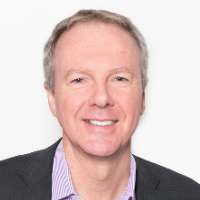 Chief Executive Officer, Quintessential Equity
As Chief Executive Officer at Quintessential Equity, Russell manages operations and strategy, leading the team to achieve exceptional experiences for our investors and tenants alike, through delivering property regenerations and developments that achieve superior long-term returns. With approximately 30 years of experience in the direct property industry, Russell has provided funds management, restructuring and investment advisory services to institutions, REITs, developers, public sector organisations, banks and private owners across the healthcare, construction, hospitality, financial services, telecommunications, manufacturing and energy industries. Having participated in excess of $3 billion of property transactions across three continents, Russell was previously Head of Property at a listed property funds manager and a co-founder and Managing Director of Alvarez & Marsal Real Estate Advisory Services in the USA.
Takes part in
16:30 - 17:10

Investors Panel Discussion: After the pandemic; how will commercial property investment change?

The experience of the last few months has provoked some challenging questions for commercial property investors. With office utilisation slumping to as low as 5% during lockdown and some tech and social media bosses allowing staff to work from home (WFH) indefinitely, there are some serious questions that need addressing. We've assembled an expert panel of fund managers and REITs to review what's in store.

• How will an economic slowdown impact the performance of the commercial office sector?
• Is this the end of the office building as we know it or what is next for investors and managers alike?
• What impact will the downturn have on institutional investors and superfund returns?
• Will we likely see a draw on capital or possibly a reduction in developments as a result of the slowdown?
• What is the longer-term outlook for office building returns?

Panellists include:Moderated by:
If you'd like more of this type of content delivered straight to your inbox, Enter your information below to subscribe to our fortnightly newsletter.