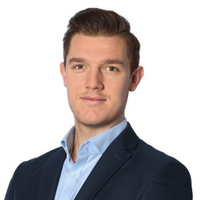 COO, Asite - United Kingdom
Takes part in
16:50 - 17:30

Panel discussion – Digital twin transformation journeys – from a construction tool to a sustainable service platform and beyond

Behind the hype, and the data management challenges, digital twins offer real value to AECs and asset owners. In this panel, we explore what it means to use digital twins as a digital and business transformation strategy and what this new framework means for BIM practitioners. 

Panellists include:Moderated by:
If you'd like more of this type of content delivered straight to your inbox, Enter your information below to subscribe to our fortnightly newsletter.