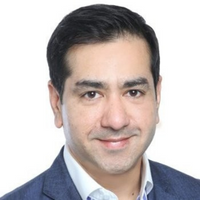 Head of APAC, Zoom - Singapore
Takes part in
13:10 - 13:30

Making the decision to become data-driven - Redesigning workplace for the Flex and Hybrid Model

Flexibility and freedom are the two new buzzwords that employees covet across the globe. They want to choose when, where and for how long they come into the office. There is only one crucial question to make the hybrid workplace successful – can we provide an exciting and seamless experience to all employees?
If you'd like more of this type of content delivered straight to your inbox, Enter your information below to subscribe to our fortnightly newsletter.