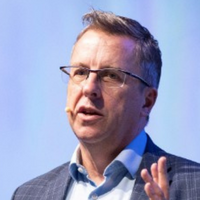 Executive Director - Workplace Centre of Excellence APAC, CBRE
Takes part in
16:20 - 16:40

What a meaningful workplace looks like in 2022?

Many employers were sure that the new normal was a temporary arrangement and after covid we would return to normal. But that view is being challenged. What are employers saying now in APAC regarding their real estate needs in the new year and how do these needs match what employees are asking for?
If you'd like more of this type of content delivered straight to your inbox, Enter your information below to subscribe to our fortnightly newsletter.