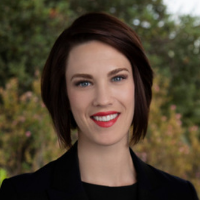 Director, Office of Innovation, Hines
Takes part in
09:40 - 10:10

International Keynote Address - Innovation State of Mind: how a 64-year old firm leads in a quickly-changing world

The real estate industry has changed more in the last 5 years than it ever did in the 30 years preceding it.  Change has been both transformational and incremental.  Responding to it means fighting daily for continuous improvement and preparing for tectonic shifts.  As Director of Innovation for Hines, Paige Pitcher is responsible for innovation strategy and early trend tracking of technologies deployed in Hines projects in 27 countries around the world.  The Office of Innovation explores and deploys emerging real estate products, services, processes, and technologies to compete in a global economy while responding to the local market.  She'll explore Hines' approach to Innovation through:

Real Estate Technology Trends
Central Repository of Innovation
Product and Service Incubation

As we navigate the rapid pace of change and transformation in commercial real estate, hear how and why innovation should be at the forefront of everything we do.
If you'd like more of this type of content delivered straight to your inbox, Enter your information below to subscribe to our fortnightly newsletter.