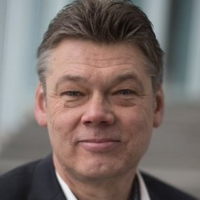 Director Digital Construction, Royal BAM Group (Netherlands)
Takes part in
11:15 - 11:45

Keynote address II: Embracing the digitalisation of the construction industry

In this session we look at the journey to transform and digitalise the Construction Industry. We look at what's important to consider when deciding what to do, when and why? We ask what is next as construction companies look to innovate and digitalise and realise the future of construction. 

Embracing digitalisation and the benefits of going paperless 

Which emerging technologies will have the biggest impact and why? 

Replacing old in-house software with new enterprise wide systems 

Leveraging data and analytics to boost productivity and profitability 

17:00 - 17:30

Locknote address: Examining the digital innovation across the design, build and delivery required to build one of the world's largest giga construction projects – Neom

In this closing Locknote Address we are honoured to hear from Menno de Jonge, in his new role as Director of Digital Delivery for Neom. Founded by the ruler of Saudi Arabia, Neom is the 26,500 Km2 Saudi Giga-Project of a planned city being built in north-west of the country, requiring a staggering 10,000 people to construct. It will incorporate smart city technologies and will function as an unrivalled futuristic and sustainable tourist destination. Menno will talk to the ambition of the project and how digital innovation is being applied across the design and build and across the materials used in the construction that will revolutionise the Future of Construction. 
If you'd like more of this type of content delivered straight to your inbox, Enter your information below to subscribe to our fortnightly newsletter.